Assisted Children: Individual Stories
Single Mom struggles to care for 3-year-old with brain cancer

Collection Complete  May 2020.  Thanks to generous contributors, JJCCF's Financial Assistance / Advocacy Programs and collaborative support from partner charities,  this family benefited from having access to basic human needs during a dreadful time.
---
Story:
Sophia, 3-years-old, Joe DiMaggio Children's Hospital
The nightmare began 2 years ago when 1-year-old Sophia had a seizure. Her single Mom, Elizeth, was understandably frightened, but had no idea what would come next. Elizeth was told that her precious daughter was diagnosed with a rare cancerous brain tumor; horrible words that no parent should ever have to hear.  Sophia has undergone 2 brain surgeries (70% of brain tumor was removed) and received intense chemotherapy weekly for 16 months.  Her resent MRI (on 10/30/19) shows tumor growth which is of concern and next steps have not been determined.  Mother and doctors are looking at several Clinical Trial options.
Elizeth had to leave her job to become Sophia's full time caregiver.  Sophia's weekly chemo treatments require a 1-hour commute each way crossing counties.
Needs:
Because Mom is unable to work during this temporary crisis, contributions will be greatly appreciated to help pay for car and insurance payments, groceries, diapers, toiletries and gas.
---
Letter from Social Worker:
I would like to recommend Sophia's family for your Advocacy Program. Sophia is an adorable 3-year-old with known diagnosis of a recurrent Brain Tumor. Sophia has undergone 2 brain surgeries and intensive chemotherapy.  Currently, Sophia is receiving treatment at Joe DiMaggio Children's Hospital, which is a 150-mile commute. Needless to say, this has been very difficult on Sophia's single Mom, Elizeth. Elizeth has had to leave her job in order to care for Sophia, which has caused additional stress.
Any assistance you can provide to assist Sophia's family financially would be greatly appreciated.  Please do not hesitate to contact me if you should need any further information.
Yours truly,
Michelle O'Boyle, RN CPON
Pediatric Oncology Patient Care Navigator
Kids Cancer Foundation

Click on the PDF icon to view original letter from the Hospital Social Worker
---
Plea from Mother:
My name is Elizeth. I'm the single mom of a three-year-old daughter named Sophia. On July 15, 2017, my daughter was 18 months old and had her first seizure that I ever witnessed in my life.  The most scariest moment I've ever been through.  Next thing you know, we were in the Hospital getting help.  The next day the doctor came and talked to me and told me what was going on.  I will never forget this day when they told me that my daughter had a brain tumor that was cancerous.  When I heard the word cancer, I was devastated. I didn't know what to do, didn't know what to say. I shut down and started to cry.
My life change since then. I had to leave everything behind and focus on her. I had to stop working to be able to take care of her. She was going to start chemotherapy once a week and needed all the attention from me.  Here is where my life was getting harder and harder with my finances. I drive an hour away from where I lived. Traveling back-and-forth from the hospital gas is becoming too much. Some of my bills are late. Sometimes I don't have money to pay for my car note and insurance.  My parents gave me all the support I needed but they can't pay everything.  After a year and a half of being in treatment with my daughter, I met Michelle from Kids Cancer Foundation.  She helped me in getting Financial Assistance. To be able to pay gas, bills and provide more for myself and my daughter, Jessica June Children's Cancer Foundation was one organization that was introduced to me to get help for my family.  I'm asking for more help to be able to provide for my daughter. Anything will help my family. God Bless and thank you!
Sincerely,
Elizeth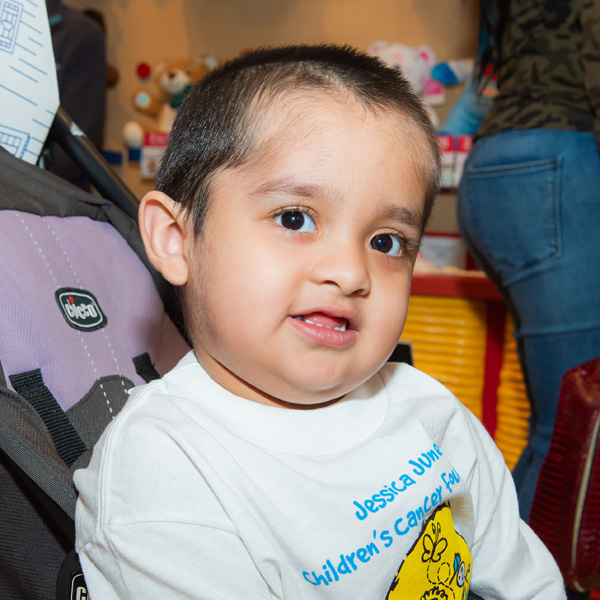 Sophia