Assisted Children: Individual Stories
Child Battling Leukemia Relapses, Going On +Aggressive 3 Year Chemo Protocol
Collection Complete March 2015. Thanks to JJCCF's Financial Assistance and Advocacy Programs this family benefited from having access to basic human needs during a dreadful time.
---
Story:
Nicholas, 5 Y/O, Jackson Memorial Hospital, alex's place
Nicholas was diagnosed approximately two years ago with leukemia when he was only 3 years old. He began a 3 year chemo program that required many hospitalizations which ultimately led to remission and healthy progress.  In January of this year, Nicholas parents were devastated to learn that he had relapsed and now must start over with a new (more aggressive) 3 year chemotherapy program. The family is struggling emotionally and financially, particularly since the relapse and the mothers continued inability to work due to Nicholas' required medical care.
Needs:
Nicholas and his family need immediate help to pay for food, utilities and rent.
---
Message from Hospital Social Worker, 9/3/14:
I am writing on behalf of the patient, Nicholas and his family. Nicholas has been a patient of ours since the summer of 2012 when at the time mother stated that earlier in the year Nicholas had been diagnosed with Acute Lymphoblastic Leukemia. Nicholas has had several chemotherapy treatments here at our clinic and several inpatient stays at Holtz Children's Hospital at Jackson Memorial Hospital. It is noted that Nicholas came into remission at one point; however, relapsed in January 2014 and is stated to now be on a new protocol for treatment. Mother informed that the course of treatment that Nicholas is now on is for a few years. As a result, mother reported that she is unable to secure a job because of the demands of Nicholas' care, as she stated that she is his primary caretaker. Mother reported that there is limited financial income and stated that it is becoming stressful even to meet their daily living expenses (lease, utility bills, food).
Because the Jessica June Children's Cancer Foundation helped Nicholas and his family out in the past, and the help that was received was very much appreciated, we are asking, humbly, if the foundation would consider helping this family once again.
Thank you for your time in considering this case.
Ida Rodriquez, LCSW
Pediatric Clinical Social Worker
alex's place, Pediatric Hematology/ Oncology outpatient Clinic

Click on the PDF icon to view original letter from the Hospital Social Worker
---
Plea from Mother, 8/3/14:
To Whom It May Concern,
I Marie Taylor would like to tell the Jessica June Children's Cancer Foundation a bit about our situation while battling cancer.
Our son Nicholas Taylor, now 5 years old, was diagnosed with ALL Leukemia back in 2012. Nicholas then followed the treatment. Fifty-six weeks since starting his chemotherapy he relapsed. Due to his relapse, in January 2014, his treatment became much more "aggressive." Since then we have had to start the chemotherapy for ALL Leukemia all over again for another 3 years.
Due to our son's illness, my husband and I are trying our best to care for our son, attend clinic visits/ hospital and continue our lives the best we can, for our son's wellbeing.
Sincerely,
Maria Taylor (Nicholas's mother)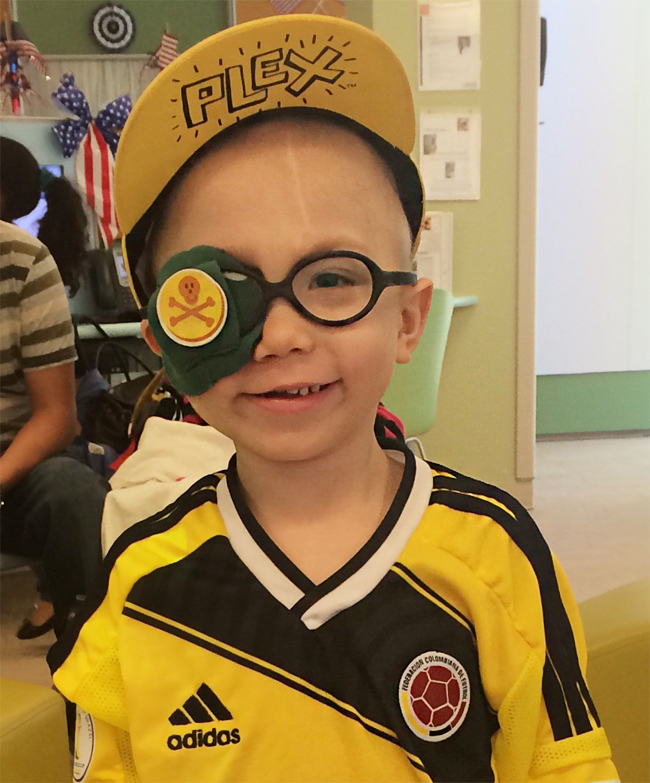 Nicholas