Malachi – 4 Y/O struggling with Brain Cancer at Broward Health as single mom faces financial crisis

Newsletter Alert
April 2014


5 Cancer Heroes Need Your Support

COMPASSION CAN'T WAIT!

Help Malachi, Milton, Brayant, Brittany & Kaiden

 

 
Dear JJCCF Friends,Your help is needed! Please consider contributing to families trying to focus on their child's survival while struggling to keep a roof over their heads and food on the table. What if this was your child? We hope you will never discover a parent's worst nightmare, "your child has cancer." No parent ever prepares emotionally or financially for such devastating news. Just $1 dollar will make a difference for Malachi, Milton, Brayant, Brittany and Kaiden. Your contributions will add up to make a significant impact in the lives of these 5 children & their families.

Your support will make a difference!

The needs for these families fighting childhood cancer exceed the Jessica June Children's Cancer Foundation (JJCCF) limited resources. JJCCF has already provided each family with emergency financial assistance representing basic human needs which is significant, but not sufficient. As an advocate for these children, I am reaching out for outside urgent support (YOUR HELP) so that these families can survive a temporary crisis.Giving gift cards for food / gas or tax-deductible donations would be greatly appreciated. If you have any suggestions or questions do not hesitate to contact us at (954) 712-6322 or email James@JJCCF.org.
For more information about JJCCF's impactful mission visit

www.JJCCF.org

.
Thank you for your kind consideration and ongoing support. Together we are helping save one child at a time.
Sandra Muvdi, President/ Founder
*Online Donation JJCCF's secure donation page requires just a couple of clicks & you can choose your donation In Honor of "5 children" or an individual child's name. Visit www.JJCCF.org or just click on the "Donate" button above.
*Mail check payable to "JJCCF." Please memo "5 children" or an individual child's name and mail to: Jessica June Children's Cancer Foundation, Broward Health Medical Center, 1600 South Andrews Ave, Ft. Lauderdale, FL 33316
Advocacy Program -Children with Urgent Needs:
1) Malachi, 4 Y/O, Broward Health Medical Center
(see his photo above)
Malachi is struggling with Brainstem Glioma and has endured intense chemotherapy, radiation and brain surgery over the past year. Malachi's 23 Y/O single mother has remained by his side to comfort her only child during the frequent hospitalizations and necessary trips to St. Jude in Memphis, TN. His battle has required his mother to take significant amount of unpaid time away from her job which has crippled them financially. The combined emotional and financial stress has been unrelenting… leaving the mother with only her prayers and hope to sustain them.-Quote from mother: "I would never had imagined a day in my life as a 23 year old single mom that my little bundle of joy and best friend would be battling a life threatening disease. On 4/16/13, I received the news that Malachi had a cancer mass on his brainstem. At that moment my life froze and everthing went silent. I panicked, wasn't eating, sleeping, just a lot of praying… at that time the only thing that I had was faith in God." Click on this link to read more.
2) Milton, 17 Y/O, Miami Children's Hospital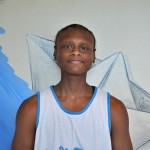 Milton is a 17 Y/O with a gentle smile that is struggling in his battle with Nasopharyngeal Carcinoma (a tumor that began its growth behind the eyes and nose). In 2010, Milton was a happy 12 year old child with dreams of getting a college basketball scholarship. Milton began to have headaches, fatigue and mood swings which led to a frantic rush to the hospital ER (he suddenly lost all vision for 90 minutes) and a rare cancer diagnosis three days later. Immediate life-saving chemotherapy and radiation was required because the tumor was growing and inoperable. Over the past five years, Militon has had many relapses and the tumor has spread from the front of his head to his brainstem, down his spine to his tailbone. Quote from mother: "My bills (light, water, car insurance, rent, gas & food) have all suffered a great deal due to the severity of his illness. Although we refuse to give up, we need help.  Whatever you can assist us with will be greatly appreciated." Click on this link to read more.
3) Brayant, 3 Y/O, alex's place, Jackson Memorial Hospital
Brayant is a very curious 3 Y/O that has been fighting Leukemia over 2 years. As the family celebrated the holidays in 2011, Brayant became ill and his parents were shocked to learn that their son had cancer the day before New Years's eve. Brayant's mother had to stop working immediately to care for her son which left the financial burden of six family members to his father, who was a butcher at the local supermarket. Since then, Brayant's mother has been unable to return to work due to his ongoing treatment and his father recently lost his job. This weary familly has reached a peak of emotional and financial stress with zero income and is desperately seeking compassion and assistance with sustaining basic human needs. -Quote from mother: "Unfortunately, we continue to struggle with our finances, even more so now because we are both unemployed. Any help will be greatly appreciated." Click on this link to read more.
4) Brittany, 17 Y/O, alex's place, Jackson Memorial Hospital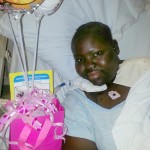 Brittany was enjoying a normal teenage life until she was diagnosed with Osteosarcoma in March 2013. She was removed from her school and relocated from the Bahamas to Miami to begin her treatment that eventually resulted in having her arm surgically removed 9/2013. The family lives at the Ronald McDonald House as Brittany continues her treatment and the parents no longer have an income. The family is traumatized yet Brittany manages to maintain a positive attitude with a gentle smile. -Quote from mother: "I am here in the U.S. with her now and will remain with her for the rest of her stay so I don't have any income coming in. Thank you very much for your help." Click on this link to read more.
5) Kaiden, 5 Y/O, Jackson Memorial Hospital
In 2009, Kaiden was diagnosed with Leukemia at almost 2 Y/O and endured 3 years of rigorous chemotherapy travelling back and forth for long periods of time from the Bahamas to Miami Children's Hospital. In 2013, his mother was horrified to learn that Kaiden had relapsed and needed a bone marrow transplant to save his life. In January this year, Kaiden received a transplant at Jackson but remains hospitalized due to post-transplant complications that continue to threaten his life.The mother lives at the Ronald McDonald House in order to stay at her son's side in this nearly 4 year battle. The family is emotionally exhausted and financially desperate for help. -Quote from mother: "I am a single mother and Kaiden is my only child. I have displaced myself from all duties back home, including my job at the bank, to come to Miami, knowing that this is the only chance Kaiden has to live." Click on this link to read more.