Assisted Children: Individual Stories
Single Mother of 4 Struggles with Son Fighting a Rare Cancer – Metastatic Craniopharyngeal Carcinoma

Collection Complete September 2014. Thanks to JJCCF's Financial Assistance and Advocacy Programs this family benefited from having access to basic human needs during a dreadful time.
Story:
---
Milton, 17 Y/O, Miami Children's Hospital
Milton is a 17 y/o boy with a gentle smile that is struggling in his battle with Nasopharyngeal Carcinoma (a tumor that began its growth behind the eyes and nose). In 2010, Milton was a happy 12 year child with dreams of getting a college basketball scholarship.  Milton began to have headaches, fatigue and mood swings which led to a frantic rush to the hospital ER (he suddenly lost all vision for 90 minutes) and a rare cancer diagnosis three days later.  Immediate life-saving chemotherapy and radiation was required because the tumor was growing and inoperable.  Over the past five years Milton has had many relapses and the tumor has spread from the front of his head to his brain stem, down his spine to his tailbone.
Milton's single mother continues to struggle to provide for her four children because she can only work part-time in order to care for her son.  This dramatic change, an emotional and financial crisis that began 5 years ago, continues to this day.
Needs:
Milton and his family need immediate help to pay for rent, food, gas and utilities.
---
Message from Hospital Social Worker, 3/11/14:
This letter is to request assistance for the family of patient, Milton Stubbs, a 17 year old boy diagnosed with Nasopharyngeal Carcinoma and having a history of Metastatic Craniopharyngeal Carcinoma.  Since the patient has been diagnosed, he has received chemotherapy as well as radiation therapy.
The patient currently resides with his mother and three other siblings.  The patient's mother is a single mother who provides care and financial support to her children. However, mom has fallen behind on basic needs bills such as her rent, water, light and groceries.  Mother is employed, however her hours of work were recently reduced.  It is hard for the mother to make ends meet for her four children.
It is for this reason, mother has requested assistance through the JJCCF Advocacy Program.  Please assist the family with any help possible.  The family is really needy and would appreciate your support.
I thank you in advance.
Evelyn Gonzalez, MSW
Miami Children's Hospital
Pediatric Social Worker

Click on the PDF icon to view original letter from the Hospital Social Worker
---
Plea from Mother, 3/6/14:
My name is Veronica James and I'm the mother of four beautiful children (Miltoneisha, Milton, Miiya and Miikiah) one of which was diagnosed five years ago with Nasopharyngeal Carcinoma which is a rare tumor behind the eyes and nose.  This is a very rare cancer.  Milton has undergone several rounds of chemotherapy and radiation and has had several relapses.
We as a family have been suffering a lot through this whole ordeal but remain positive that he will be cured.  My part-time job hours recently have been cut even more at work due to my absences.  My bills (light, water, car insurance, rent, gas and food) have all suffered a great deal due to the severity if his illness.  Although we refuse to give up, we need help.  Whatever you can assist us with will be greatly appreciated.
Thank you,
Veronica James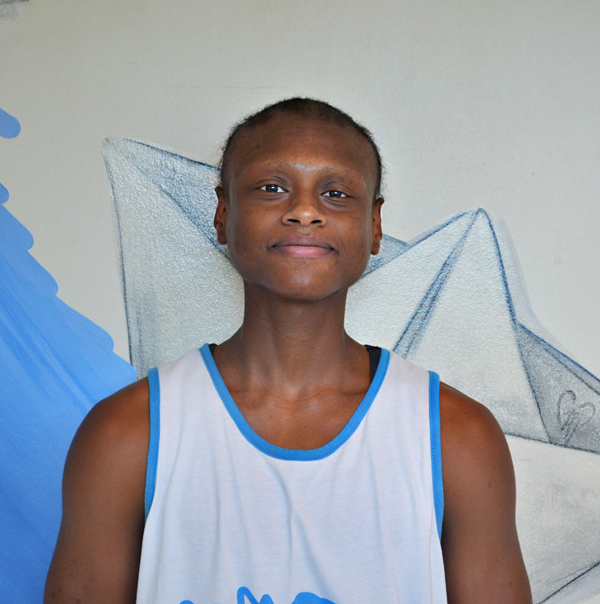 Milton Stubbs at Miami Children's Hospital