Assisted Children: Individual Stories
Family Overwhelmed with an Aggressive Leukemia Diagnosis & Treatment Leading to a Bone Marrow Transplant (RIP)
Collection Complete January 2014. Thanks to JJCCF's Financial Assistance, Advocacy Programs this family benefited from having access to basic human needs during a dreadful time.
Story:
---
Leandro, 7 Y/O, Miami Children's Hospital
Leandro was a happy healthy boy until he was surprisingly diagnosed with Acute Myeloid Leukemia (AML – a very aggressive type of Leukemia) in February of 2012. Since then, his life has become dramatically more challenging. Over the past year he has endured a rigorous chemotherapy program leading to a bone marrow transplant. His cancer treatment has weakened him such he has spent many days and weeks in the Pediatric Intensive Care Unit (PICU). This devastation has required his mother to stop working since February of 2012 and his father (who is a migrant worker) is unable to consistently obtain more funds to help with the loss of income. They have struggled every month with paying their monthly rent, feeding their children and raising money for gas to get to and from the hospital.  The combined emotional and financial stress on the family of five has been extremely challenging.
Needs:
Leandro's family needs immediate help with food, gasoline, telephone and rent.
---
Message from Hospital Social Worker, 5/24/13:
Leandro is a 7 year old boy who was diagnosed with Leukemia (AML) on February 7, 2012.  Leandro and his family were moving into a new home and JJCCF was kind enough to assist them with enough funds for rent and utilities.  Since that time Leandro has undergone a bone marrow transplant.  Presently he is in PICU unit (for the second time this week) due to complications with his lungs.  Leandro's mother has remained at his bedside throughout his treatment and his father is a migrant worker who hasn't been able to visit much due to transportation issues (they live in Florida City).
I am asking that this family be helped with Food and with getting their telephone connected again.
Thank you in advance as well for helping them in the past.
Sincerely,
Beverly J. Gibson, MSW
Pediatric Social Worker

Click on the PDF icon to view original letter from the Hospital Social Worker
---
---
Plea from Mother, 5/23/13
My son, Leandro, is presently in PICU.  His Father works as a migrant worker and I am unemployed. First and foremost, we need help with food and gas to travel back and forth to hospital. About 3 months ago our telephone was disconnected and we need a help to turn it back on. We would appreciate whatever help you can provide in the areas I mentioned.
Thank you so much for helping us before.
Maximina Sesmas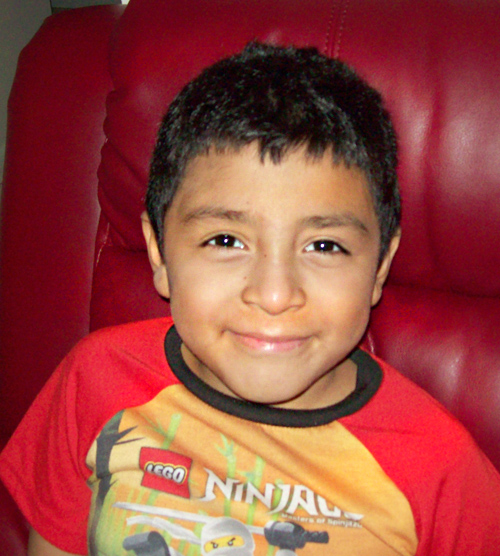 Leandro