Assisted Children: Individual Stories
Only Child Waits for 3rd Transplant after Relapse Leukemia

Collection Complete December 2017.  Thanks to generous contributors, JJCCF's Financial Assistance / Advocacy Programs and collaborative support from partner charities,  this family benefited from having access to basic human needs during a dreadful time.
---
Story:
Kevin, 17-year-old, Nicklaus Children's Hospital / Miami Children's Health System
After Kevin was diagnosed on 1/2016 with aggressive Leukemia (AML), he reached remission, but sadly relapsed on 3/2017. Kevin's strength amazes doctors after surviving two transplants rejected by his body. His parents have anxiously remained at his hospital bedside over 110 days (and counting) hoping his body will recover to endure a third transplant to save his life.
Needs:
Kevin and his family need immediate help to pay for food and gas while they reside at their son's hospital room.
---
Message from Hospital Social Worker, 9/15/17:
Dear Jessica June Children's Cancer Foundation,
This letter is on behalf of patient Kevin Diaz and his family. Kevin is a 17 Y/O boy, who received Acute Myelogenous Leukemia diagnosis. Kevin and his parents are originally from Venezuela, and his parents report a limited support system, as they do not have an extended family in Miami. Kevin has been receiving chemotherapy since March 2017, and is currently hospitalized after the Bone Marrow Transplant. The family reported that is under financial distress, and is seeking assistance to cover basic needs such as food and transportation expenses. Thank you so much in advance for all of the support and assistance that JJCCF provides through the Advocacy Program.
Kindly,
Nancy Mendoza, MSW
Pediatric Social Worker
Nicklaus Children's Hospital

Click on the PDF icon to view original letter from the Hospital Social Worker
---
Plea from Mother, 9/15/17:
Greetings from the Diaz-Sirit family. Our 17 year-old son Kevin Alejandro Diaz Sirit, received a Leukemia diagnosis, and is hospitalized at the present time after a Bone Marrow Transplant. Currently, we stay at the bedside with him 24 hours a day, 7 days a week. We are from Venezuela, and we do not have any family in the US. At the present, we do not have any income, and it is for this reason that we are in need to seek assistance with expenses such as food and transportation. Our son loves music, videos games, technology such as cell phone, tablet and computers. Since he was born, Kevin has been a dreamer, and he has many to pursue, like helping other people. With this is mind we ask for your help, so Kevin can achieve his dreams.
Sincerely,
Joscar Diaz and Sandra Sirit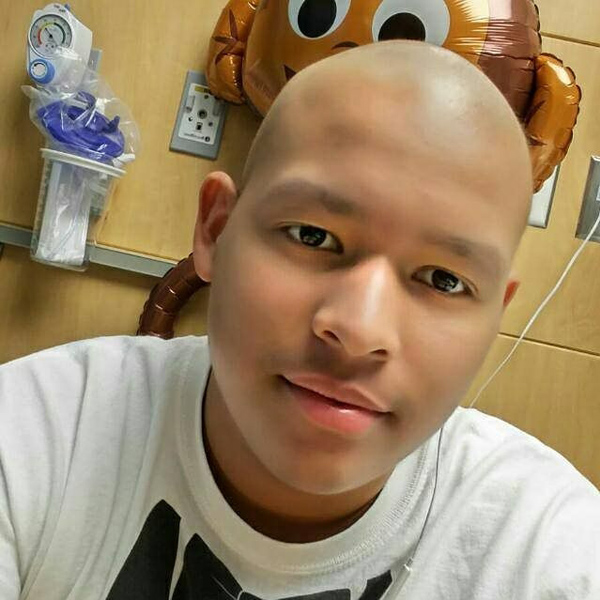 Kevin