Assisted Children: Individual Stories
Parents need help while caring for son with aggressive Leukemia treated at St. Jude
Collection Complete September 2019.  Thanks to generous contributors, JJCCF's Financial Assistance / Advocacy Programs and collaborative support from partner charities,  this family benefited from having access to basic human needs during a dreadful time.
---
Story:
Johan, 8-years-old, The Children's Hospital at Palms West and St. Jude Children's Research Hospital
High-Risk, aggressive Leukemia has changed the lives of 8-year-old Johan and his family. He has been receiving treatments both locally and at St. Jude's in Memphis, Tennessee. The family has been increasingly stressed as Mom travels with Johan for his treatments and Dad struggles to care for their 3 other sons, while still maintaining his job.
Needs:
Johan and his family ask for financial assistance to pay monthly bills for basic needs including food and housing while mother is unable to work while caring for and focusing on Johan's survival.
---
Letter from Social Worker:
I would like to recommend Johan Antigua's family for your Advocacy Program. Johan is an 8-year-old with known diagnosis of very high risk Leukemia.  Johan is currently receiving treatment at St. Jude's Hospital as well as locally due to the aggressiveness of his cancer.  He spent the majority of the first year of his treatment at St. Jude's Hospital with his Mom.  Needless to say that this has been very difficult on the family. His Mom has had to leave her job and his Dad has been having to care for the other 3 children at home and also try and work.  Needless to say this all has caused additional stress for both Johan and his family. Any assistance you can provide to assist Johan's family financially would be greatly appreciated.  Please do not hesitate to contact me if you should need any further information.
Yours truly,
Michelle O'Boyle, RN, CPON
Pediatric Oncology Patient Care Navigator
Kids Cancer Foundation

Click on the PDF icon to view original letter from the Hospital Social Worker
---
Plea from Mother:
My son, Johan, is 8 years old and has Leukemia. Johan's cancer was very high risk so he currently receives treatment both at St. Jude's and locally. We spent the first year of treatment mostly at St. Jude's which was difficult as I had to leave my job. I also had to leave my 3 other sons with their Dad, who has had to care for them and try and work without my assistance. Our family desperately needs assistance with our monthly bills since me being out of work and Johan's Dad having to take time off from work to care for his brothers.  Any financial assistance you can provide our family would be greatly appreciated.
Thank you,
Jessica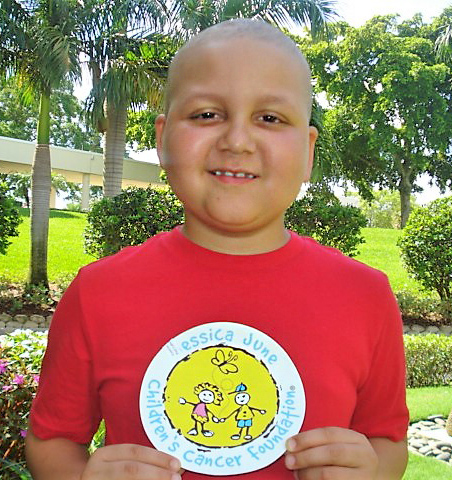 Johan