Assisted Children: Individual Stories
Teen's Relapse With Aggressive Leukemia Prevents Single Mom From Working
Collection Complete July 2016. Thanks to generous contributors, and JJCCF's Financial Assistance and Advocacy programs this family benefited from having access to basic human needs during a dreadful time. We are also grateful for Children's Aid Club collaborative nonprofit support which provided Jorge's family with rent payments for 2 months totaling $2,424.
---
Story:
Jorge, 13 Y/O Boy, Nicklaus (Miami) Children's Hospital
Jorge has been struggling with his grueling battle with Acute Myelogenous Leukemia since April of this year. The chemotherapy has been extremely difficult including severe side effects to his lungs, kidneys and other organs that has required hospitalization to this day. Jorge's single mother came to the US from Cuba two years ago seeking a better life that has now become tragic and financially difficult since she is unable to work due to his critical medical condition. Jorge's mother continues to remain by his bedside to comfort him and pleas for prayers and kindness as the family endures this emotional and financial crisis.
Needs:
Jorge and his mother need immediate help to pay rent and food.
---
Message from Hospital Pediatric Oncologist and Social Worker, 10/31/15:
Jorge is a 13 year old male, originally from Cuba. He was diagnosed about two years after the family arrived. Mom was working before the diagnosis, as a house keeper, at the Donald Trump Hotel in Doral.
The patient has recently experienced a relapse and Jorge's body is experiencing a condition known as tumor lysis. This happens when the cancer cells re-produce, rapidly, and take over the normal function of the patient's body. At this present time the patient is, intubated, in the Pediatric Intensive Care Unit.
The family could really use some help with their current situation. Food becomes very expensive, in the hospital. Please help this family keep fighting. They welcome your prayers and your fiscal contributions.
Thank you,
Guillermo DeAngulo, MD                                         Amanda K. Treadwell, MSW
Pediatric Oncologist/ Hematologist                       Pediatric Social Worker
Nicklaus Children's Hospital                                    Hematology/Oncology

Click on the PDF icon to view original letter from the Hospital Social Worker
---
Plea from Mother, 10/31/15:
My my name is Lexis, I am Jorge's mother. Jorge, his sister and I arrived to Miami, from Cuba, on December 7, 2013. We were searching for opportunities to better our life, but on the 13 of April 2015 we got terrifying news. Jorge was diagnosed with AML (Leukemia) and he began receiving chemotherapy. The treatment was hard on his body and his lungs, kidneys and other organs have been affected. Right now he is on dialysis and a ventilator. I have not looked into his eyes nor heard his voice for the past five days. Before Jorge got sick, I was working at Doral Trump. But, things have gotten so hard with Jorge's situation, I am forced to stay at the hospital most days. Jorge is in the PICU right now and I am not able to leave for more than a few minutes; I eat and sleep in the PICU. I am unable to make any money at all, right now.
If you would like to help our family, please consider a financial contribution for our situation. But, most of all, I am asking you to pray for my son. We do not know what the outcome will be, but he has been in this very bad place before and we are hoping that he will make it out of the PICU and off of intubation once again.
Thank you from the bottom of my heart!
Lexis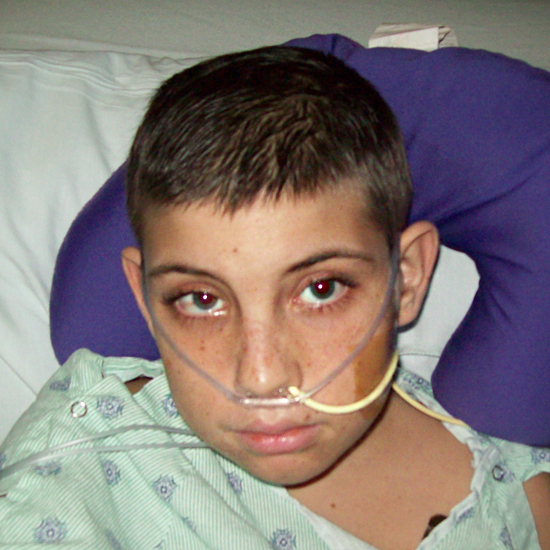 Jorge