Assisted Children: Individual Stories
4 Y/O Fights Leukemia as Parents Split Due to Extreme Family Stress
Collection Complete December 2016. Thanks to generous contributors, and JJCCF's Financial Assistance and Advocacy programs this family benefited from having access to basic human needs during a dreadful time.
---
Story:
Abigail, 4 Y/O, Palm's West Hospital
Abigail is a sunny 4 Y/O girl that has a playful smile and laugh for everyone she meets. Although Abigail has struggled with Leukemia since 6/23/14, she has maintained a fun and positive attitude and is finally making consistent progress in her treatment plan. Due to the extreme family stress involved with battling the cancer, Abigail's parents have recently separated. The now single mother had no financial alternative but to move her family of 4 in with Abigail's grandmother.
Needs:
Abigail and her family need immediate help to pay for basic needs and the down payment for a home of their own.
---
Message from Hospital Social Worker, 3/10/16:
I would like to recommend Abigail Mayorga's family for your advocacy Program. Abigail is a 4 year old with known diagnosis of Pre-B Acute Lymphoblastic Leukemia (ALL).
Abigail is currently in maintenance therapy and doing very well medically. Unfortunately due to the additional stress Abigail's illness has placed on the family Abigail's parents have separated. Abigail's Mom was able to temporarily move in with her mother however; they cannot stay there permanently since the home is much too small. Abigail's Mom has been able to secure a good job to provide for herself and her children however, she can use some assistance with the initial costs that will be involved to move into their own apartment. Any assistance you can provide for this family to help with the enormous financial burden this Mom now is facing would be greatly appreciated. Please do not hesitate to contact me if you should need any further information.
Yours truly,
Michelle O'Boyle RN, CPON
Pediatric Oncology Patient Care Navigator

Click on the PDF icon to view original letter from the Hospital Social Worker
---
Plea from Mother, 3/10/16:
Abigail is a 4 years old. She was diagnosed in June 2014 with Leukemia. Abigail is a very happy and playful little girl. She has been very brave throughout this journey. She is the youngest of three children. She has an older sister who is 8 years old and an older brother who is 7 years old. This has been a very stressful and heartbreaking journey for all of us.
Unfortunately, the stress it has placed on the family has resulted in my husband separating and the children and I have had to move out of our in-laws home. We are now temporarily staying with my mother. This has been very difficult because her home is very small and we can't stay there indefinitely so I am currently looking to find a place to live. I was fortunate enough to find a job to help support myself and my children; however, I do need to have first and last month rent to be able to get a small place for myself and my children to live permanently.
Any assistance you can provide to help with the initial move in costs would be greatly appreciated. Thank you.
Sincerely,
Diana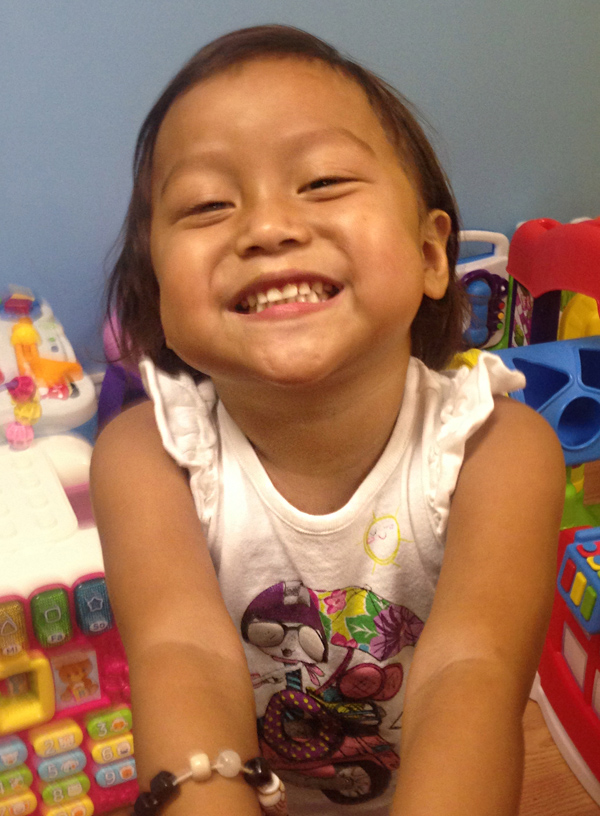 Abigail