Assisted Children: Individual Stories
Teen Battles Leukemia as Family of 7 Struggle to Maintain Basic Needs
Collection Complete December 2016. Thanks to generous contributors, and JJCCF's Financial Assistance and Advocacy programs this family benefited from having access to basic human needs during a dreadful time.
---
Story:
Kervin, 15 Y/O Boy, Broward Health Medical Center
Kervin was enjoying a normal teenage life until the Fall of 2014 when he was diagnosed with Acute Lymphoblastic Leukemia. Since then, the chemotherapy has been extremely difficult including severe side effects that has required multiple hospitalizations. Initially, Kervin's father had to manage the care for Kervin and his siblings because his mother was still in the process of immigration from Haiti. The family was quickly reunited and remain resolved to win this difficult battle, but the inability for the father to work full time continues to challenge the family's ability to maintain basic human needs.
Needs:
Kervin and his family need immediate help to pay for electricity, food and gasoline.
---
Message from Hospital Social Worker, 4/11/16:
Kervin is a 15 year old patient at Chris Evert Children's Hospital Pediatric Hematology/Oncology clinic at Broward Health Medical Center. Kervin was admitted to the pediatric hematology/oncology unit on August 25th, 2014 and was diagnosed with B-Cell Acute Lymphoblastic Leukemia (ALL). At that time, Kervin's mother was not living here, but was able to come to the United States to be with her family. The strenuous treatment schedule for this diagnosis has caused a hardship for the family. Kervin's father Ricot is employed in a maintenance position. He works as often as he is able to outside of bringing Kervin for treatment. Kervin's mother works two days weekly. The first year included the most intensive treatment including several outpatient visits to the hospital. This loss of income from that time continues to affect the family in their struggle to make ends meet. They would benefit greatly from any financial support available. Thank you for your time and consideration.
Sincerely,
Melissa Stachowiak, LCSW
Pediatric Hematology/Oncology
Social Worker

Click on the PDF icon to view original letter from the Hospital Social Worker
---
Plea from Father, 4/11/16:
My name is Ricot and I am the father of Kervin. Kervin was diagnosed with Acute Lymphoblastic Leukemia nearly two years ago. He started receiving treatment when he was 13 years old. I work as much as possible in maintenance but I have to put everything on hold to care for my child. My wife can only work two days a week and we have two more kids to care for. I am asking, humbly if financial assistance can be provided to my family at this time.
Thank you very much.
Ricot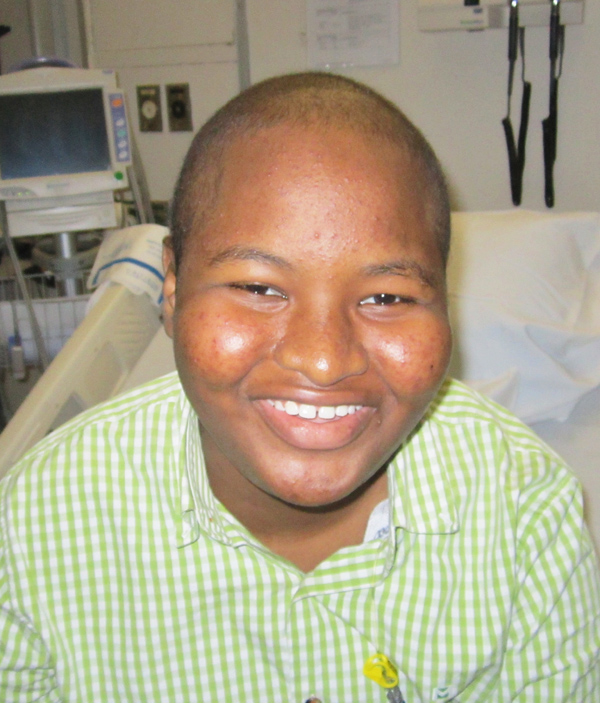 Kervin