Advocacy Program: Children Urgent Needs
Single Mom In Need Fighting with 6 Year-Old Son Advanced Cancer
JJCCF is accepting tax-deductible donations in honor of Landon. If you wish to share your compassionate support, 100% of your donation will go towards assisting Landon and his family with their basic human necessities. JJCCF does not charge for its services or take a percentage of funds raised.
Online:
Donate Indicate Dedication / In Honor of Landon
Mail:
Kindly make your check payable to "JJCCF" and write "For Landon" in the memo
Address:
Jessica June Children's Cancer Foundation
1 Las Olas Circle, Suite 209
Ft. Lauderdale, FL 33316
---
Story:
Landon, 6 year-old, The Children's Hospital at Palms West and Philadelphia Children's Hospital
Landon is a precious young boy with a bright smile, big dreams and a joyful spirit, even though he is fighting for his life.  At the age of 3, Landon was diagnosed with Neuroblastoma. After 3+ years of extensive treatments, Landon has advanced cancer. The mounting financial burden on Landon's single mother for his lifesaving procedures in Philadelphia is staggering. Mom needs help during this dreadful time so Landon can continue to receive the best available treatment and care while he fights on, one day at a time.
Needs:
Landon and his family need help with travel expenses and basic living expenses.
---
Letter from Hospital Social Worker:
I would like to recommend Landon and his family for your Advocacy Program. Landon is a 6-year-old with a known diagnosis of a recurrent Stage IV Neuroblastoma.
Landon has undergone intensive chemotherapy, immunotherapy, a bone marrow transplant and he still has residual disease, so he is now at Philadelphia Children's Hospital (CHOP) for treatments, as there is nothing more they can offer him locally to cure his cancer.
Needless to say, Landon's diagnosis and treatment has drastically impacted Landon's mother, who is a single parent working as a PE Teacher. Due to Landon's diagnosis and treatments, his Mom has had to take a great deal of time away from work without pay to care for Landon and now his Mom has had to again take time off of work without pay to bring Landon to CHOP for more treatment.
Any assistance that you can provide for this family, to help with this enormous financial burden his Mom is facing, would be greatly appreciated.
Please do not hesitate to contact me if you should need any further information.
Yours Truly,
Michelle O'Boyle, RN, CPON
Pediatric Oncology Patient Care Navigator
Kids Cancer Foundation

Click on the PDF icon to view original letter from the Hospital Social Worker
---
Plea from Landon's Mother:
My son, Landon, is 6 years old and has Stage IV Neuroblastoma. Landon was 3 years old when he was initially diagnosed and he has undergone years of intense chemotherapy, immunotherapy, and even a bone marrow transplant. Despite all of these treatments, Landon continues to have residual disease and we now must travel to Children's Hospital of Philadelphia (CHOP) for treatment, because there is nothing more they can do locally to cure Landon of his cancer. Needless to say, the years of medical treatments and hospitalizations have been financially devastating for us, as I am a single mother and have had to take extended periods of time off of work to care for Landon. Now, with having to go to CHOP for treatment, it will again mean that I need to take an extended leave from work without pay to get Landon the lifesaving treatment he needs. Any help that you can provide for basic living expenses would be greatly appreciated.
Thank you so much! – Jessica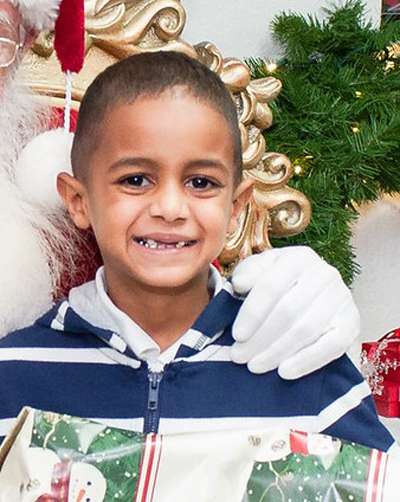 Landon