Assisted Children: Individual Stories
Collection Complete October 2021.  Thanks to generous contributors, JJCCF's Financial Assistance / Advocacy Programs and collaborative support from partner charities,  this family benefited from having access to basic human needs during a dreadful time.
---
Story:
Chase, 6-year-old, Palm Beach Children's Hospital
Since being diagnosed on December 22, 2019, young Chase has been bravely battling leukemia along with his parents and 3 older brothers. The family has been hit financially by the effects of the outbreak and is struggling to make ends meet.
Needs:
As this family's bills pile up, Mom pleads for temporary assistance to ensure her family has a place to live, electricity, and a working vehicle to take Chase to his many medical appointments.
---
Letter from Social Worker:
Chase is the 6-year-old son of Samera who is currently undergoing treatment for Leukemia.  Samera was working as a Certified Nursing Assistant and Chase's Dad is a Barber.  Due to the pandemic, both of Chase's parents were out of work.  Mom let her job due to the risk of exposure to COVID and Dad was working until the Barber Shop was forced to close.  He is now working again but needless to say, this put a strain on the family financially. The family needs assistance for basic needs such as:  food, utilities, and gas for their car (to help with the added expense of traveling to and from the hospital for treatment).  Their car is also in need of repair.  Any financial assistance you can provide would be greatly appreciated and would help make this difficult journey of battling childhood cancer a little easier.
Yours truly,
Michelle O'Boyle, RN, CPON
Founder/Executive Director, Kids Cancer Foundation

Click on the PDF icon to view original letter from the Hospital Social Worker
---
Plea from Mother:
To Whom it may concern,
Hello, my name is Samara. I am the mother of Chase who was diagnosed with Leukemia and due to COVID-19.  I am unable to work and need help with paying some bills including rent and electricity.
Thank you,
Samara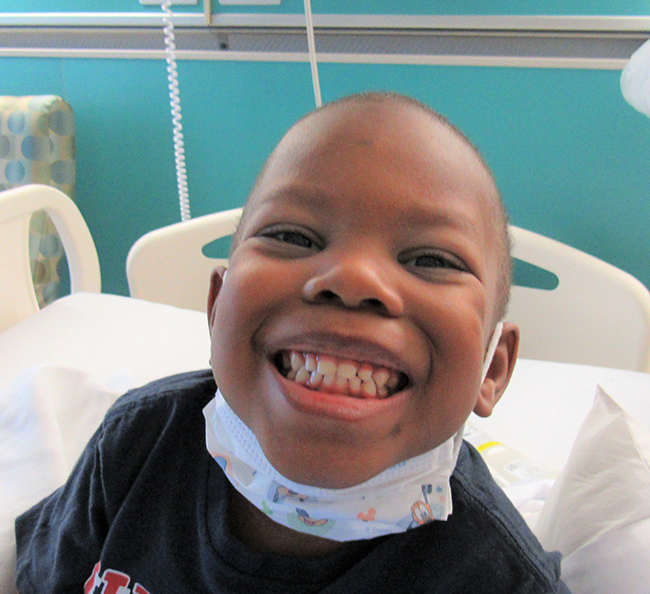 Chase