PARENT TESTIMONY | VIDEO INTERVIEW MOM | VIDEO INTERVIEW DAD
---
Assisted Children: Individual Stories
Homeless Family of 6 Struggles for Basic Human Needs As Child Fights Advanced Cancer
Collection Complete May 2010. Thanks to JJCCF's Financial Assistance and Advocacy programs this family benefited from $4,380 representing basic human necessities (several phone, insurance, and past due electricity payments, Target and gas gift cards) plus help from various collaborating charities.
---
Story:
Cara, 3 years, Stage IV Neuroblastoma, Chris Evert Children's Hospital
We recently assisted this homeless family of six currently living at the Ronald McDonald House by Broward General Medical Center. Both parents are unemployed. Mother had to give up her job at American Intercontinental University in Student Affairs to become the full time caregiver after her child was diagnosed with cancer. Father got laid off from his job at Mercedes as a Service Advisor.
Mom received JJCCF checks to help with their past due FPL, cell phone, car insurance, & Gas/Grocery Gift Cards. You would never be able to tell Cara is very sick as she is happy and hyper. Mom has an extraordinary sense of humor even though she is also facing medical problems of her own as she was recently in the emergency room. She has been referred to see a Hematology doctor to diagnose her condition.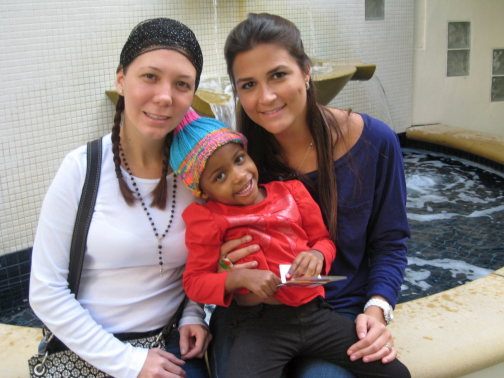 Cara with JJCCF volunteers