Assisted Children: Individual Stories
Family Overwhelmed with an Aggressive Leukemia Diagnosis & Treatment Leading to a Bone Marrow Transplant
Collection Complete January 2014. Thanks to JJCCF's Financial Assistance, Advocacy Programs this family benefited from having access to basic human needs during a dreadful time.
Story:
---
Brandii, 4 Y/O, Jackson Memorial Hospital
Brandii has been struggling with an aggressive cancer called Acute Myelogenous Leukemia (AML) since April 17, 2012.  She has endured intensive chemotherapy leading to a life-saving Bone Marrow Transplant in February of this year. Brandii has been hospitalized since the transplant due to complications but may soon be released. While her family remains strong to support Brandii in her battle, they are severely suffering financially.
Needs:
Brandii's family needs immediate help with food, gasoline, electricity and rent.
---
Message from Hospital Social Worker, 6/3/13:
Brandii Williams is a child of 4 years of age who was diagnosed with Acute Myeloid Leukemia (AML) in April of 2012. After several cycles of chemotherapy, she went into remission from the disease and began preparations for bone marrow transplantation, which occurred in February of this year. Brandii has been hospitalized in the Pediatric Bone Marrow Transplant unit at Jackson's Holtz Children's Hospital since January, 2013. Given her prolonged hospitalization, Brandii has not been receiving her full SSI disability award, which, together with other household/living expenses, has put a significant dent in the family's finances. We are happy to say that Brandii is getting better and reaching a point where discharge home is becoming more and more a reality. Once she is discharged, however, the family will need to bring Brandii for medical appointments as frequently as two to three days per week initially, which will add to gas expenses as well as natural wear and tear of the family car. Brandii's mother is a single parent living in Homestead. The Jessica June Children's Cancer Foundation provided assistance to Brandii's family last year and this certainly is very much appreciated. I appeal to this wonderful organization and to any potential donors out there to consider further financially assisting Brandii's family in any way possible.
Thank you so much for all you do.
Rolando Tabares, LCSW, CCM
Social Worker

Click on the PDF icon to view original letter from the Hospital Social Worker
---
Plea from Mother, 6/6/13
My name is Allyson Heard and I am forever the proud mother of my daughter Brandii C. Williams.  I write this letter in the hope that maybe I may obtain some further help.   As of April 17, 2012 Brandi was diagnosed with Leukemia (AML).  Shortly after Brandii was diagnosed I was forced to stop working.  Recently, Brandii had a bone marrow transplant on February 21, 2013. Since the hospitalization things have become so much harder.  At this moment I'm undergoing a financial hardship and I am reaching out for any type of financial assistance available to me and my daughter.  Thanks in advance
Allyson Heard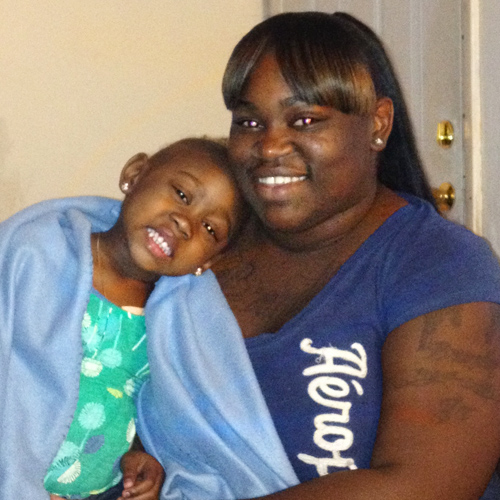 Brandii