Assisted Children: Individual Stories

Family Struggling to Keep Healthy Environment as 3 Y/O Fights Wilms' Tumor

Collection Complete October 2012. Thanks to JJCCF's Financial Assistance and Advocacy programs this family benefited from having access to basic human needs during a dreadful time.  Additionally, JJCCF nominated Bianca for a bedroom make over through a collaborating nonprofit, Drops of Hope. On 4/12 Bianca  dream comes true!   See video  Also, local survivor throws party for Bianca having same childhood cancer.  See press:  Sun-Sentinel 8/3/12, East Side Forum 7/19/12
Story:
---
Bianca, 3 Y/O, Chris Evert Children's Hospital at Broward General Medical Center
Bianca has Wilms' tumor, her left kidney has been removed and she has spots in her lungs. The family had to recently move from their trailer home to an apartment because of health hazards.  The trailer was in poor conditions and compromising Bianca's immune system. JJCCF has provided emergency financial assistance covering a down payment and several months of rent so that family could move into an apartment with a healthy environment and also provided grocery gift cards.
---
Needs:
For the next couple of months while Bianca is going through treatment the family will need help with their rent.
---
Message from Hospital Social Worker:
January 3, 2012
To Whom It May Concern:
Bianca Jaimes is a patient at Chris Evert Children's Hospital Pediatric Hematology/Oncology Clinic at Broward Health. She is diagnosed with stage IV Wilms' Tumor (kidney cancer) since November 18, 2011. Her treatment has consisted of surgery, chemotherapy and radiation. She will continue chemotherapy and radiation treatment for several months.
Bianca resides with her parents and six year-old sister. They had to move out of the trailer they own after Bianca's diagnosis because it was not in good condition. They were concerned for Bianca's safety and health so they relocated to a rental apartment where they have been living for a few weeks.
Bianca's mother had to quit her full-time job to care for Bianca at home and bring her to her sometimes daily treatment appointments at the hospital. Bianca's father is employed but his work and income have not been stable; however, he is reporting that his employer informed him his work should increase this year. Bianca has Medicaid and social security and food stamp benefits are pending.
They currently require assistance with rent payment. Thank you for your consideration. If you have any questions you may contact me at (954)355-4522.
Sincerely,
Bernadette Brunetti, LCSW, OSW-C
Social Worker
---
Plea from Mother, 11/03/11:
My name is Blanca Santibanez I am the mother of 3 year old Bianca Jaimes and were battling a life threatenig illness (cancer). She was diagnosed with Wilms Tumor on 11/11/11Since then my life have changed finding out your child has cancer it's like stabbing you in the heart at that moment you don't even know where your standing.  On November 10th I was rushed with my daughter to the ER after noticing a lump on her left side of her stomach while bathing her. A month prior I took her to on after hours pediatrics after I noticed she was running a fever and vomiting. There they informed me that she was constipated that's what the Xrays that they took revealed replied the doctor. And that the fever was just a virus. So on my way to the ER I just thought to myself that it was it was stool accumulated on the side of her stomach. After arriving to the ER and seeing the nurses face after looking at the big lump that she had I knew right away something was wrong. The nurse called the doctor and they ordered an X-ray which later on she said it wasn't stool that was causing the lump so she ordered a cat scan. 11/11/11 at 3 am the doctor and nurse took me out of the room where my daughter was asleep and informed me of her tumor on her left kidney was what was causing the lump on her side. I felt the world falling on me, I broke down in tears. Later that day she was officially diagnosed with Wilms Tumor, the tumor was also in her lungs and they needed to remove her kidney. I hugged my baby and couldn't stop thinking that I couldn't do anything to make her better. From that day on I had to stop working, she went into surgery on the 15th where they removed her kidney. My daughter had one kidney left and that one too had small tumors, I ended up in the ER due to chest pains due to stress. Soon after her surgery she started chemo and radiation. Radiation affects her more than chemo but my baby is strong. She's still on her treatment. It has been hard handling Bianca's illness and side effects from the radiation and chemo, she lost weight she now weighs 22 pounds. I also have a 6 year old Giselle and I feel bad because I can't provide her with the same attention as I have with Bianca.
My heart is in pieces right now but the less thing I loss faith and that GOD has a purpose for her in this world and he is walking with her through these hard times. My husband's job is really slow they cut his hours he works 2-3 days a week. We had to let go of the trailer we were living in it was not in good conditions for her to live in. Since her chemo her immune system is really low and she is prone to get infections. We found a new place to have her in but the rent is much higher. We need help with rent and bills so my daughter can have a healthy environment. God Bless. Blanca
Testimonial from Parent, 04/17/12:
Jessica June Children's Cancer Foundation is a blessing! They have been there in our toughest times first it helped us move out from our trailer to a more healthier / good condition apartment where my daughters health wouldn't be at risk. And now their helping us with rent payments since the rent is very high. There are no words to express my gratitude to Jessica June Children's Cancer Foundation" . I don't know what I would have done without them! Sandra thank you from the bottom of my heart. Your daughter is a beautiful little angel, and I'm sure she is so proud of you and grateful that you're her mother. And for all the donors thank you, you are earning your pass to heaven. You don't know the relief and smile you put on families that are battling their child's cancer. I hope that there will be more donors out their willing to give to make a difference in a child with cancers life. Blanca Jaimes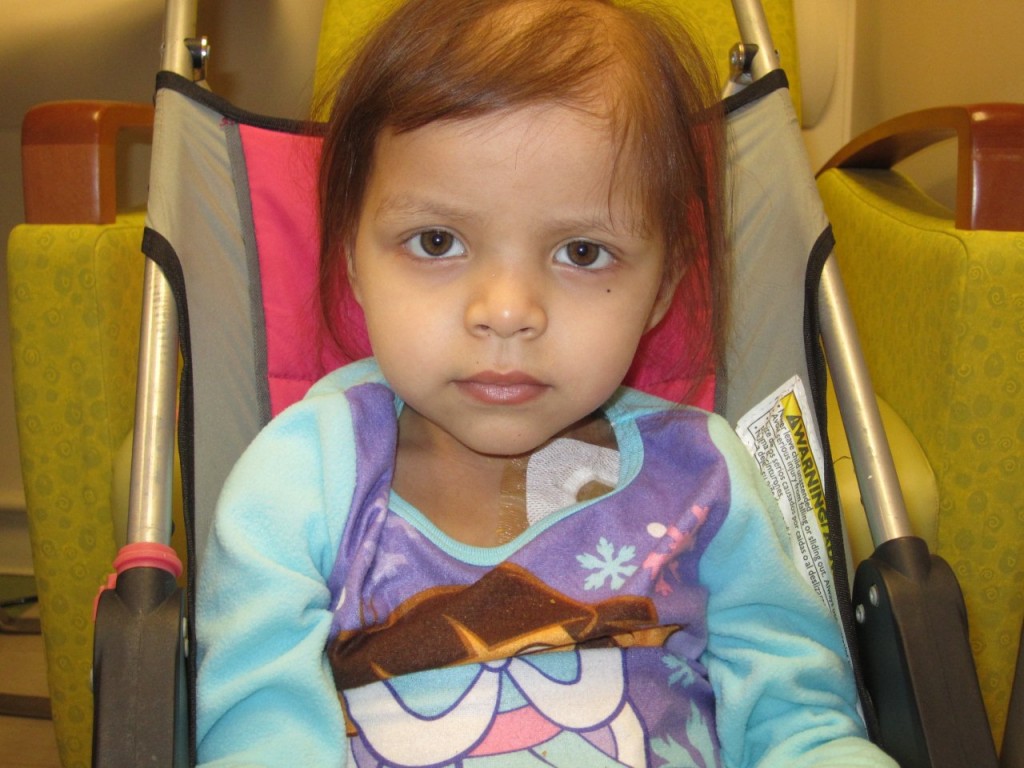 Bianca at Broward General Medical Center