Dear JJCCF Friends,
2015 if off to a great start. Our 2014 "Beating Cancer Together" campaign exceeded its goal to raise $200,000 in 200 days! Despite my Breast Cancer journey last year, together we raised $230,000 in honor of our milestone 10th Anniversary. Thank you for your kind support.
I thank you for helping nearly 3,000 children and family members fighting childhood cancer over the past decade. We look forward to providing emergency financial assistance, hope, compassion and love to those in dire need throughout this new year. Together, we will continue to impact and help serve one child at the time.
I extend my sincere gratitude and wish you a happy and healthy 2015.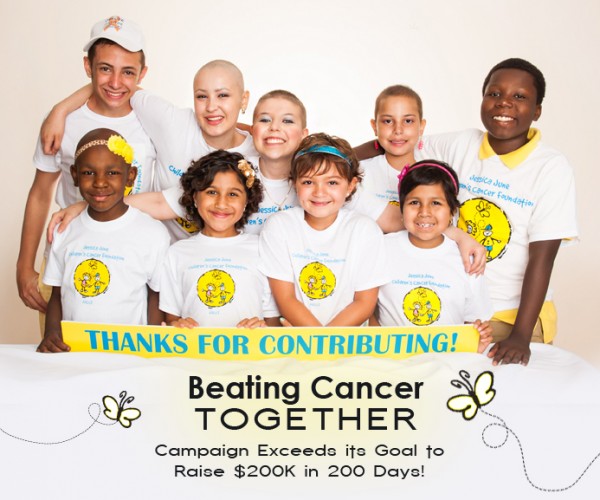 Photography courtesy of Lisa Nalven & graphics courtesy of Drazenka Kimpel
Sandra Muvdi,
MBA, President / Founder
W: www.JJCCF.org, E: info@JJCCF.org, T:(954)712-6322