Assisted Children: Individual Stories
Parents Need Help as Son Battles Leukemia (AML) 2.5 Years at St. Jude
Collection Complete October 2019.  Thanks to generous contributors, JJCCF's Financial Assistance / Advocacy Programs and collaborative support from partner charities,  this family benefited from having access to basic human needs during a dreadful time.
---
Story:
Anthony, 5-years-old, St. Jude Children's Research Hospital
5 year old Howard "Anthony" Richard, Jr., was diagnosed at 2 years old with Acute Myeloblastic Leukemia (AML). Since that time, he has been receiving treatment in St. Jude Children's Hospital in Memphis, TN, with his mother by his side. Having undergone 2 bone marrow transplants and chemotherapy in TN, he has only visited his father and older sister a few days in their Florida home over the past 2.5 years. Due to this separation, this family struggles not only financially, but also emotionally as they are divided over such a distance while Anthony undergoes treatment.
Needs:
Anthony and his family ask for financial assistance to pay monthly bills for basic needs including food and housing while mother stays with her child in TN undergoing treatment. Mother is unable to work while caring for and focusing on Anthony's survival.
---
Letter from Social Worker:
I would like to recommend Howard "Anthony" Richards, Jr.'s family for your Advocacy Program. Anthony is 5 years old and has been battling Acute Myloblastic Leukemia (AML) since he was 2 ½ years old. Due to the aggressiveness of his disease, Anthony was sent up to St. Jude's Children's Hospital in Memphis, TN immediately upon diagnosis. Anthony has endures more in his short life than most of us will in a lifetime.  He has undergone intensive chemotherapy, two bone marrow transplants and is now receiving more chemotherapy which initially they thought would only control his symptoms but has miraculously finally caused his bone marrow to be negative for leukemia which is a happy surprise for all. The only question now is how long this will last. Throughout this time Anthony & his mother have been staying in Memphis so he can be treated at St. Jude's Children's Hospital and have only been home to Florida for a few days in these past 2 ½ years.  Needless to say this has been very difficult for this family since Anthony's older sister Trinity, who is 6 years old and Anthony's Dad have had to remain in Florida for school and work and have been only able to visit as school and work schedules allow.  As you can imagine this has put both an emotional and financial strain on this family.  Any assistance you can provide to help Anthony's family financially would be greatly appreciated, and give them one less thing to fret over.
Yours Truly,
Michelle O'Boyle, RN, CPON
Pediatric Oncology Patient Care Navigator

Click on the PDF icon to view original letter from the Hospital Social Worker
---
Plea from Mother:
My son Anthony is 5 years old and has Acute Myeloid Leukemia. Anthony was 2 ½ years old when he was initially diagnosed and has undergone years of intensive chemotherapy and 2 bone marrow transplants. Despite all of this Anthony's Leukemia continued to spread and in an attempt to control symptoms we tried another treatment which to all our surprise not only controlled his symptoms, but he currently has a negative bone marrow which is nothing less than a miracle.  Due to the aggressiveness of his leukemia we have been being treated at St. Jude's Children's Hospital since Anthony was diagnosed and have not been able to be home in Florida for more than a few days in these last 2 1/2 years. Needless to say, the years of medical treatments, hospitalizations and re-location have been financially devastating for us. I have had to leave my job to care for Anthony and my husband has also had to take extended times away from work as he was the donor for Anthony's transplant. This has been a very rough few years for our family as we also have a 6 year old daughter who has been impacted by all of this since she and my husband have had to spend long periods of time away from Anthony and myself so my husband can work at his job and my daughter can attend school in Florida.  We would be grateful for any help that you can provide for us to cover basic living expenses.
Thank you,
Tiffany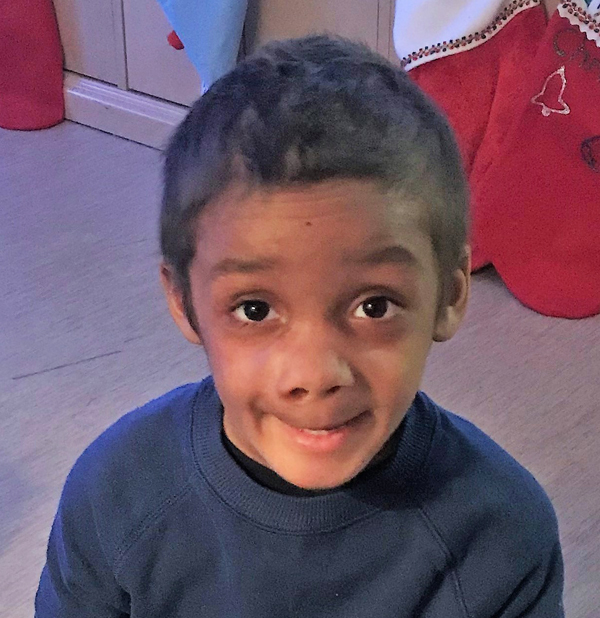 Anthony