Advocacy Program: Children Urgent Needs 
Mom Pleas for Help as Her 3 y/o Fights Leukemia
JJCCF is accepting donations in honor of Alexa. If you wish to share your compassionate support, 100% of your donation will go towards assisting Alexa and her family with their basic necessities. JJCCF does not charge for its services or take a percentage of funds raised.
Online:
Donate Indicate Dedication / In Honor of Alexa
Mail:
Kindly make your check payable to "JJCCF" and write "For Alexa" in the memo
Address:
Jessica June Children's Cancer Foundation
1 Las Olas Circle, Suite #209
Ft. Lauderdale, FL 33316
---
Story:
Alexa, 3-year-old – Salah Foundation Children's Hospital at Broward Health
Alexa was diagnosed with Acute Lymphoblastic Leukemia (ALL) in February 2022.  Mom had to stop her work cleaning houses and father is able to work at minimum wage since he is does not have resident status.
Needs:
Family needs help with living expenses such as rent and food.  Since the family does not own a vehicle, they need help with transportation to get Alexa to and from the hospital.
---
Letter from Social Worker:
Dear Jessica June Children's Cancer Foundation.
My name is Linda Tiga Hernandez, I am a social worker at Gilda's Club South Florida. The purpose of this letter is to share with you Alexa's story.
Alexa is a 3-year-old girl diagnosed with Acute Lymphoblastic Leukemia (ALL) in February 2022. Alexa has undergone chemotherapy treatment for the last 8 months at The Salah Foundation Children Hospital at Broward Health. Alexa's treatment consists of different chemotherapy cycles; from June to September, Alexa had 24-hour chemotherapy rounds which impacted her physically and since then she has not been feeling well.
Despite Alexa's chemotherapy side effects, she is a happy girl who loves to come to Gilda's Club's Children playroom and stops to say hi in every office. Unfortunately, due to Alexa's diagnosis, her mother had to stop working in February to take care of Alexa. At this moment, Alexa's father is the only financial provider for his family. Alexa's parents do not hold a residence status in the U.S which limits her father to work in formal jobs with minimum pay, this has impacted their ability to make ends meet. I believe they will benefit from Jessica June Children's Cancer Foundation support to reduce the financial burden of the Cancer diagnosis.
Please feel free to contact me in case you need further information [email protected]
Linda Tiga Hernandez, MSW, RCSWI
Social Worker- Gilda's Club South Florida
954-763-6776 ext. 215

Click on the PDF icon to view original letter from the Hospital Social Worker
---
Plea from Mother:
Hello, my name is Karen and I am the mother of Alexa, who was diagnosed with Leukemia February 2022.  Alexa is a very brave, strong, cheerful, and affectionate girl.  For the last 8 months she has been courageously fighting.  From the moment Alexa was diagnosed, I had to stop working to fully care for her in this process.  Jessica June has been of great help to us financially.  I am very thankful for the people and organizations that have helped us along our cancer journey.  I plea for help to be able to pay our bills and daily needs. I am very grateful for every grain of sand contributed.
Blessings,
Karen – Alexa's mom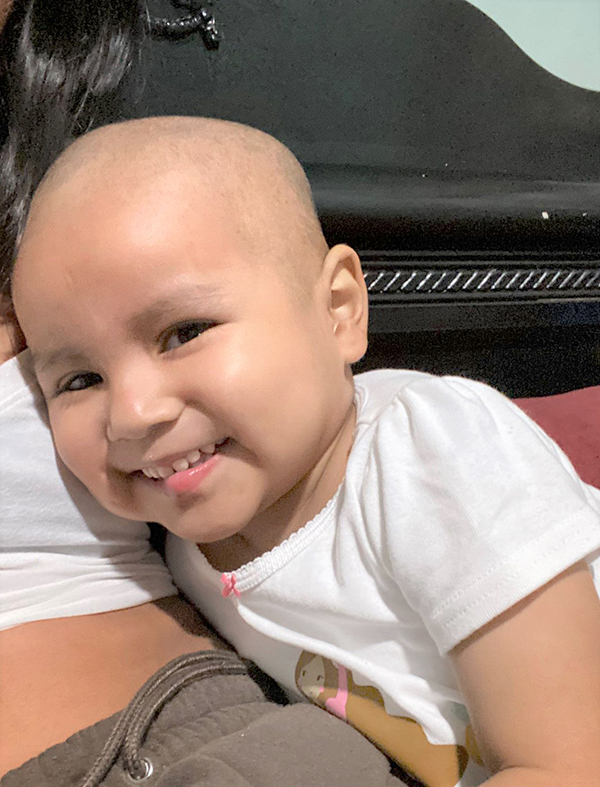 Alexa