Assisted Children: Individual Stories
Single Mother with 4 Kids Struggles to Pay Bills While Son Battles Aggressive Leukemia
Collection Complete December 2017.  Thanks to generous contributors, JJCCF's Financial Assistance / Advocacy Programs and collaborative support from partner charities,  this family benefited from having access to basic human needs during a dreadful time.
---
Story:
Adolphus, 16-year-old, Joe DiMaggio Children's Hospital
In 2014, Adolphus was diagnosed with aggressive Leukemia (ALL). Mom had to stop working to care for Adolphus and his 3 siblings. The family's car required major repairs which caused a further financial set-back. Having a car in good working order is critical to ensure Adolphus transportation to all required medical appointments. The family is now in desperate need of help with basic living expenses.
Needs:
Adolphus and his family need immediate help to pay for rent, food, and gas.
---
Message from Hospital Social Worker, 5/16/17:
To Whom It May Concern:
This letter is on behalf of patient Adolphus Gary, DOB 5/3/01. Adolphus was diagnosed with ALL (Acute Lymphoid Leukemia) in June 2014 when he was 13 years old. He immediately started treatment for this aggressive type of blood cancer. He is currently in treatment at Joe DiMaggio Children's Hospital.
Adolphus's mom is the primary caretaker to Adolphus and his 3 siblings. Tiffany, Adolphus's mom, recently had a major financial setback fixing her car recently to ensure that she could get Adolphus to all of his medical appointments. The family is in need of assistance with helping her to pay her rent and or basic living expenses such as food cards, gas cards, Wal-Mart cards, etc. Any help is greatly appreciated.
Sincerely,
Samantha Utter
Social Worker for Pediatric Hematology/Oncology
Joe DiMaggio's Children's Hospital

Click on the PDF icon to view original letter from the Hospital Social Worker
---
Plea from Mother, 5/16/17:
Hello my name is Tiffany Cribbs. I would like to thank the Jessica June Children's Cancer Foundation and Joe DiMaggio Children's Hospital for taking the time out to help me and my family in time of need. My son Adolphus ll was diagnosed with Acute Lymphoid Leukemia on June 3, 2014, and our life hasn't been the same. Adolphus was hospitalized after being diagnosed, he had three seizures back to back, pancreatitis and was not able to eat anything. He lost so much weight, he got down to 73 pounds. I am a single mother with four children and I am going through financial problems not being able to pay my bills, rent, food, etc. I had a setback from fixing my car to be able to get Adolphus back and forth to treatments. Any donation can help.
Thank you.
Tiffany Cribbs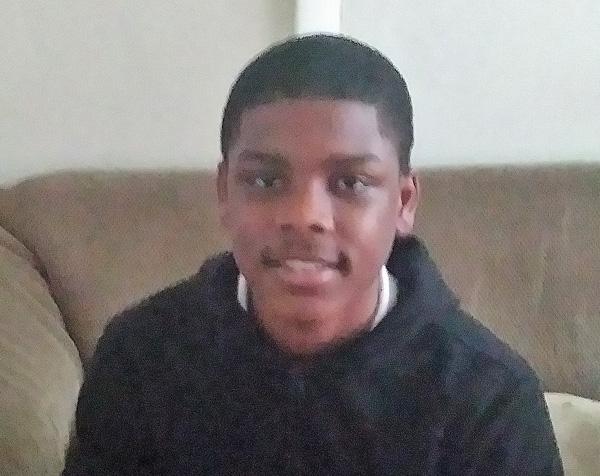 Adolphus