Assisted Children: Individual Stories
Leukemia Stricken Toddler and Single Mom Need Help

Collection Complete January 2016. Thanks to JJCCF's Financial Assistance, Advocacy and Share the Joy Programs this family benefited from having access to basic human needs during a dreadful time.  Share the Joy ceremony on 9/18/15 S.I.D.E.S. donated $2,000 to JJCCF-100% benefited Solomon.
---
Story:
Solomon, 1 Y/O, University of Miami/Sylvester Comprehensive Cancer Center/alex's place
Solomon was diagnosed in January with Leukemia before his first birthday. He began a 3 year chemotherapy program that has required many hospitalizations. The medical debt continues to rise as his single mother is unable to work due to Solomon's many treatment appointments and special care required.
Not being able to afford a home of their own, Salomon and his mother live with his maternal grandparents. The family is resolved to remain positive and support each other to survive this battle with cancer.
Needs:
Solomon and his family need immediate help to pay for medical bills, food and transportation.
---
Message from Hospital Social Worker, 6/25/15:
My name is Ida Rodriguez, and I am the clinical social worker at University of Miami/Sylvester Comprehensive Cancer Center/ alex's place. I am writing on behalf of the new pediatric patient, Solomon Reynoso-James who I recently had the chance to meet this past week.
Mother and patient live with maternal grandparents; she stated that she is a full-time student and reported that she is currently not working in order to finish her college degree. Currently, mother stated that she and her family are on a fixed income and stated that it was very limited.
Mother asked if there were any foundations or organizations that could possible assist with helping her make ends meet for the patient, like food and clothing. Thankfully, she and the patient are able to live with maternal grandparents at the moment.
Any help would be greatly appreciated. Thank you for your time.
Warm regards,
Ida Rodrigues, LCSW

Click on the PDF icon to view original letter from the Hospital Social Worker
---
Plea from Mother, 7/6/15:
My son, Solomon Reynoso-James is a patient at Jackson Memorial Holtz Children's Hospital. Solomon is a cancer patient, diagnosed since January 8, 2015 with Acute Lymphoblastic Leukemia. At the moment, my parents help me with child care and provide us with housing. My parents are currently unemployed as my father is retired, and my mother cares for him. Due to my son's increased susceptibility to infection and constant hospital visits, I am unable to work at the moment, as I am also a full time student finishing my Bachelor's degree. As you can see, this situation has put a strain on our finances by increasing the amount of money spent on his special diet, transportation, and medical expenses. It is with a heavy heart and much appreciation that I ask that you please consider placing Solomon on your Advocacy Program.
Thank you,
Eva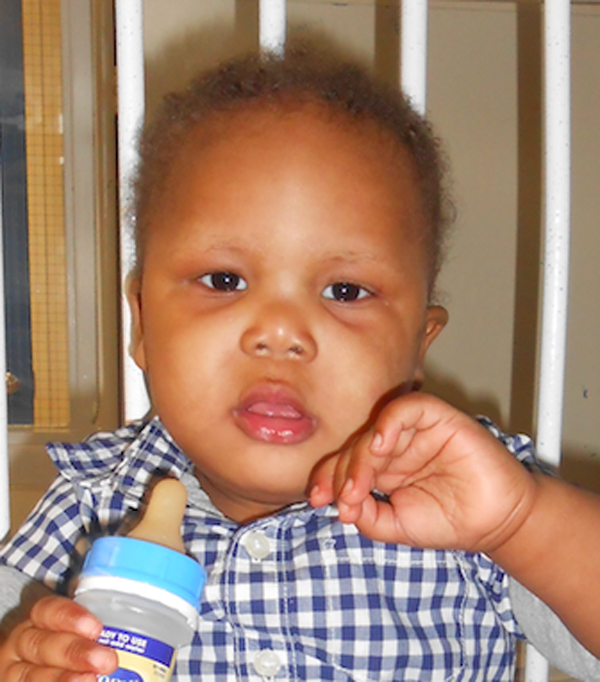 Solomon