Assisted Children: Individual Stories
Teenager Shocked with Brain Cancer Diagnosis Requiring Emergency Surgery and Aggressive Treatment
Collection Complete April 2013. Thanks to JJCCF's Financial Assistance and Advocacy programs this family benefited from having access to basic human needs during a dreadful time.
Story:
---
Marc-Antony, 17 Y/O, Broward Health Medical Center
Marc-Antony was a happy healthy teenager until he was surprisingly diagnosed with Medulloblastoma (brain cancer) on August 5th 2012. Since then, his life has become dramatically more challenging. Over the past several weeks he has endured brain surgery, chemotherapy and radiation treatments. His cancer treatment has weakened him such that at times he must use a wheel chair. This devastation has required his mother to take an unpaid leave from her job to care for him which has crippled the family financially. The combined emotional and financial stress on the family of five has been extremely difficult yet they are resolved to remain positive and support each other to survive this battle with cancer.
Needs:
Marc-Antony's family needs immediate help to pay their rent, electricity, water and food.
---
Message from Hospital Social Worker, 10/02/12:
Marc-Antony Myles is a seventeen year-old patient at Chris Evert Children's Hospital Pediatric Hematology/Oncology Clinic at Broward Health. He is diagnosed with Medulloblastoma since August 5, 2012. Marc was hospitalized for two weeks when initially diagnosed and had a craniotomy with resection of his tumor.
Marc started radiation treatment in early September which will continue daily for a total of six weeks. During this treatment phase he will also receive outpatient chemotherapy once a week. He is also requiring physical therapy twice per week for left sided weakness. He is experiencing nausea and vomiting from the treatment and uses a wheelchair. He requires full time care from his mother, Lourdes Myles.
Marc resides with his mother and three younger sisters in an apartment. His mother is a single parent. She is employed on unpaid leave because she has to care for Marc. Marc has Medicaid and is approved for SSI but they cannot pay all their household bills. They will require assistance to help pay for their living expenses. His treatment will continue for a total of fifty-five weeks, but will require inpatient hospitalization following the completion of radiation therapy and outpatient chemotherapy.
Bernadette Brunetti, LCSW
Social Worker
---
Plea from Mother, 10/02/12:
Hi, my name is Lourdes Myles. I'm the mother of four wonderful school age children, Zuleyka (5 yrs.), Gabriella (10 yrs.), Khayla (13 yrs.) and Marc-Antony (17 yrs.). I want to share something very personal with you. On August 5th my oldest and only son (Marc-Antony) was diagnosed with Medulloblastoma (brain cancer). It really didn't present any symptoms before. On Saturday, August 4th, Marc-Antony woke up sick with what it looked like flu symptoms or even food poisoning symptoms. Because of the severe headache we went to the hospital. The doctor ordered a head scan and that's how she found out about the tumor. He was rushed to Christ Evert PICU. Marc-Antony has gone thru several surgeries and procedures. I have seen my son go thru so much pain and suffering, I wish I could trade places with him.
He is now going through radiation, chemotherapy and also physical therapy to rehabilitate the left side of his body. Before this happened to Marc-Antony he was a teenager full of life who attended school (this was supposed to be his senior year) and worked. He is a loving young man to his friends and family. Marc-Antony never gave me any kind of trouble (thank God). As a parent, and I know even himself may ask "why" or "why him" sometimes. But we don't blame no one or anything, we just have faith that he will succeed thru this trial and come out victorious. In the meanwhile I've had to stop working to take care of my son and that has put an extra load on top of everything on the family because there is no coverage with pay from my job when you're out taking care of a family member, only FMLA without pay.
Regardless of the situation I have to keep a positive outlook and thru my strength give strength to my children to keep ourselves together and to continue loving and supporting Marc-Antony thru it all.
Thank you for taking the time to read this letter and allowing me to share this with you.
Lourdes Myles
Testimonial from Mother, 08/17/12:
Marc-Antony was diagnosed with Medulloblastoma after a scan was ordered due to a severe headache and vomiting. This is a malignant type of cancer that is serious. Our family is now facing a financial crisis. I have run out of sick time and leave at work. I am the only provider. I was referred to the JJCCF and they immediately contacted me and provided emergency financial assistance to cover our rent and prevent us from losing the roof over our heads.
JJCCF was kind and uplifted our spirits with positive words of encouragement. Thank you for providing to us in our time of need during this critical condition that my son is facing. I truly value your support, not only to us but to our community as a whole.
Lourdes Myles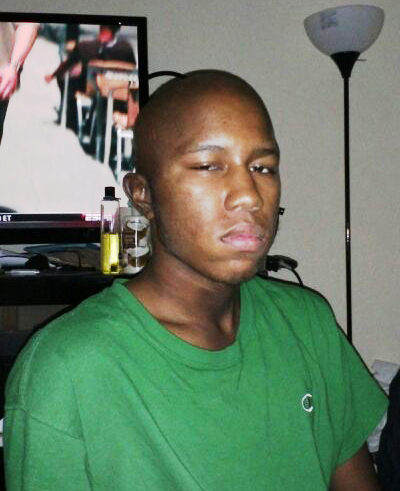 Marc-Antony