Assisted Children: Individual Stories
High School Football Athlete Battles a New Formidable Opponent – Acute Myeloid Leukemia
Collection Complete June 2013. Thanks to JJCCF's Financial Assistance and Advocacy programs this family benefited from having access to basic human needs during a dreadful time.
Story:
---
Lance, 15 y/o , Joe DiMaggio Children's Hospital
Lance had just completed his first year of high school in June when he was diagnosed with Acute Myeloid Leukemia (a very aggressive Leukemia/cancer). Lance went from being a popular varsity football player to a child that had to be immediately hospitalized to undergo several weeks of intense chemotherapy and to prepare for a bone marrow transplant this year.  This tragic turn in Lance's life has required his mother to take an unpaid leave from her job to be at his bedside and then care for him when released as he anxiously waits for his transplant and continues to endure the chemotherapy.  Without the mother's income, this family of five continues to not only struggle with the emotional stress of the cancer, but also with the challenge to maintain minimum basic human needs.
Needs:
Lance's family needs immediate help to pay their rent, food and gas.
---
Message from Hospital Social Worker, 11/05/12:
Lance is a fifteen year old patient diagnosed with Acute Myeloid Leukemia.  Lance is currently in treatment with us (Joe DiMaggio Children's Hospital) consisting of chemotherapy and a bone marrow transplant.  Lance's hospitalizations are long, which is common among patients with this type of Leukemia.  Lance's mother (Mrs. Richelle Goodman) was required to take time off from work to be at his bedside.  This time is unpaid, causing a significant hardship on the family.  This is a conscientious family who are always vigilant to Lance's needs.  I therefore ask that this family be considered for the Advocacy Program.  My intention is to find assistance for the family so that they do not have the added burden of financial stress on top of their considerable worries over Lance's treatment and progress.
Maria D. Torres, MSW
Social Worker, Joe DiMaggio Children's Hospital
---
Plea from Mother, 10/30/12:
I am writing this letter in regard to a financial hardship my family is facing. My name is Richelle Goodman. I am a 32 year old parent who has a son by the name of Lance Burke (age 15) that has been diagnosed with Leukemia (AML). In September, I received help from your foundation to help pay our rent.  It was greatly appreciated. Thank you. At this time, I am still unable to work (must take care of Lance) and I am not receiving any financial assistance to help with my needs such as food and gas.  I know you understand what hard times parents go through when their kids are fighting such a disease.  Can you please lend another helping hand?
Richelle Goodman
Testimonial from Mother, 09/10/12:
The Jessica June Children's Cancer Foundation (JJCCF) reaches out to those in need of support.  This foundation helped me and my family on a personal level both financially and emotionally. JJCCF wasted no time and had a representative respond to me very quickly. JJCCF blessed my family with help with my rent, food and gas. It was so amazing to learn that JJCCF has people with such amazing hearts to help us, especially at a time when we felt we had nothing left but hope in facing our life challenge of coping with my son's cancer and having to choose between time at work and time at the hospital.  JJCCF was a big relief to my worries.  JJCCF is really a blessing from God.
So to everyone who helps support this foundation, please continue!  You will be sharing love with those who really appreciate what you are doing.  I want to say thank you to the founder….you have been a blessing to me.
Richelle Goodman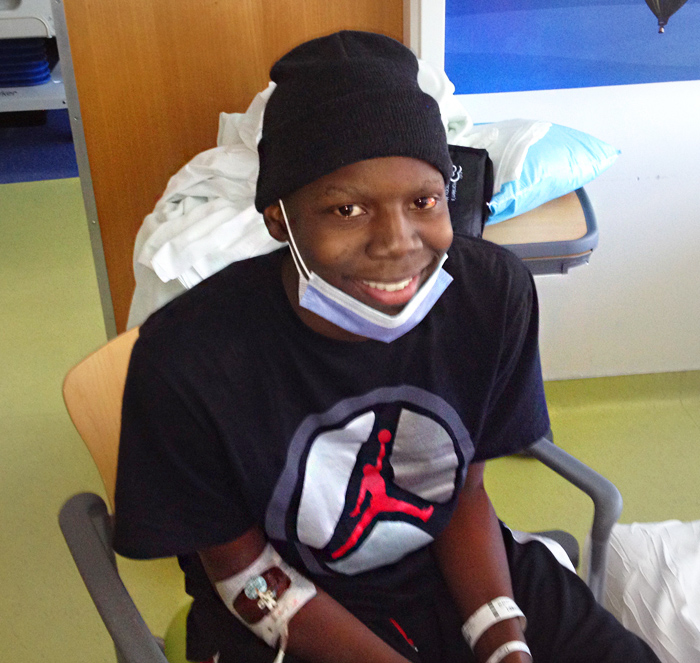 Lance