Assisted Children: Individual Stories
Teen Relapses as Parents Struggle to Pay Medical Bills

Collection Complete December 2015. Thanks to JJCCF's Financial Assistance and Advocacy Programs this family benefited from having access to basic human needs during a dreadful time.
---
Story:
Isaiah, 14 Y/O, University of Miami/Sylvester Comprehensive Cancer Center/alex's place
Isaiah was a star basketball player until he was diagnosed with Hodgkin's Lymphoma (Stage 3) in February of 2014. Isaiah and his parents were shocked and devastated by the severity of the cancer diagnosis and the immediate chemotherapy treatment that followed in order to save his life.
In May of 2015, the parent's received more tragic news, Isaiah had been making slow progress and was in remission but had now relapsed and once again his life was in danger. Isaiah's parents have been overwhelmed watching their son suffer while the stress associated with the medical debt continues to rise. The family remains strongly united in defeating the cancer but are exhausted from emotional and financial struggles. Since the relapse,  the mother is unable to work full-time due to Isaiah's required medical care.
Needs:
Isaiah and his family need immediate help to pay for medical bills, food and basic needs.
---
Message from Hospital Social Worker, 5/27/15:
I am writing on behalf of the patient, Isaiah Hazel and his family. Isaiah has been a patient of ours since he was first diagnosed with Hodgkin's Lymphoma in February of last year. Isaiah continues his care here at the University of Miami/Sylvester Comprehensive Cancer Center/alex's place.|
Today, Isaiah's mother informed me that they continue to be in need of some financial support, as they travel to and from this clinic for his follow-up appointments, as well as, hospital stays, and parking costs.
Isaiah's mother approached me asking if there were many foundations that could possible assist with meeting some of their finances during this time. Because the Jessica June Children's Cancer Foundation helped this family out in the past, we were wondering if possible the foundation could assist this family once again with basics like food and clothing to help them get through this time.
Ida Rodrigues, LCSW

Click on the PDF icon to view original letter from the Hospital Social Worker
---
Plea from Mother, 6/18/15:
Currently my greatest need would be bill pay assistance and/or food and travel assistance. My family and I am still paying on the bills from Isaiah's first round of treatment due to Lymphoma and we certainly weren't expecting a relapse so soon. While we knew the possibility, we were not prepared mentally, emotionally or financially for round two, just one year later.
Any assistance you can provide is greatly appreciated. If you need additional information, please advise and I will be happy to provide.
Thank you.
Wanda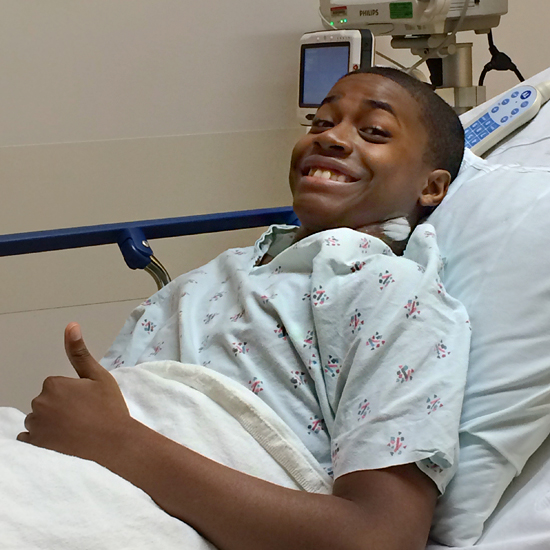 Isaiah Hazel