Assisted Children: Individual Stories
Toddler Battles Leukemia As Single Mom Struggles to Provide For 5 Children With $0 Income

Collection Complete January 2016. Thanks to JJCCF's Financial Assistance, Advocacy and Share the Joy Programs this family benefited from having access to basic human needs during a dreadful time.  Share the Joy ceremony on 9/18/15 S.I.D.E.S. donated $2,000 to JJCCF-100% benefited Hieu.
---
Story:
Hieu, 3 Y/O, Joe DiMaggio Children's Hospital
Hieu is a gentle 3 Y/O boy who has the warmth of a Teddy Bear that captures the heart of anyone he meets.
Hieu was diagnosed in May of 2014 with Leukemia before his 3rd birthday. He was taken to the ER for a sore throat, fever and bloody nose and his mother was shocked when she was told he had cancer. Hieu then began a 3 year chemotherapy program that has required many hospitalizations. Hieu's mother has been unable to work since last year due to Hieu's medical treatment requirements. This has caused a financial crisis in providing basic needs for her family of 6.
Needs:
Hieu and his family need immediate help to pay for food, gas and other basic needs.
---
Message from Hospital Social Worker, 7/8/15:
This letter is on behalf of patient Hieu Van. DOB 10/07/2011. Hieu was diagnosed with ALL (Acute Lymphoid Leukemia) in May 2014 when he was 2 years old. He immediately started treatment for this aggressive type of blood cancer. He is in treatment at Joe DiMaggio Children's Hospital.
Hieu's mom is the primary caretaker to Hieu and his 4 siblings. She is unable to work full time due to Hieu's diagnosis and required treatments. The Van family is in need of assistance with basic living expenses such as food cards, gas cards, Walmart cards, etc.
Any help is greatly appreciated.
Sincerely,
Elisa Jones, LCSW

Click on the PDF icon to view original letter from the Hospital Social Worker
---
Plea from Mother, 7/8/15:
My son was diagnosed with Leukemia (ALL) in May 2014. Because of his aggressive diagnosis, he had to begin treatment immediately. We have had multiple hospitalizations along with multiple outpatient appointments. I have not been able to work at my job because I need to bring my son for treatments. I am a single parent with 5 children and any support would be so greatly appreciated. Anything to help my family, I would be so grateful. We are so blessed to have our doctors take care of my child.
Thank you.
Tuyen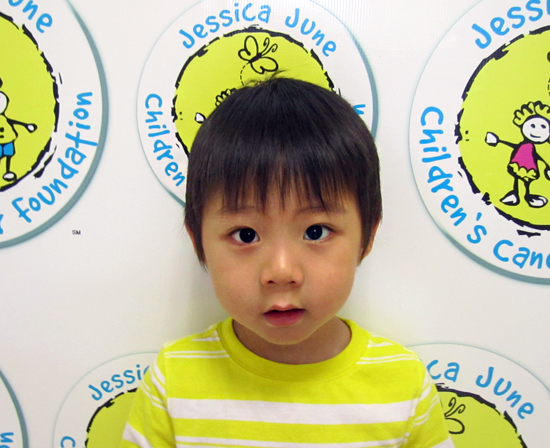 Hieu