Assisted Children: Individual Stories
Teen Fights Rare Cancer at Multiple Hospitals as Single Desperate Mom Becomes Full-Time Caregiver
Collection Complete April 2013. Thanks to JJCCF's Financial Assistance, Advocacy and Share the Joy programs this family benefited from having access to basic human needs during a dreadful time.  Share the Joy ceremony:  on 12/19/12 Advocate Home Care Services donated $2,000 to JJCCF – 100% benefited Breanna.
Story:
---
Breanna, 16 Y/O, The Children's Hospital at Palms West
Breanna is struggling with a cancer that is rare among children called Nasopharyngeal Sarcoma.  She has a tumor between her nose and her skull that is the size of a tennis ball that is malignant and growing.  She has endured intensive chemotherapy and radiation treatment over the last few months having to travel to Miami on a regular basis and to Jacksonville for unique treatment. While her family remains strong to support Breanna in her battle, they are severely suffering financially.  Her mother is unable to work, and they recently had everything stolen from their house while they were away for Breanna's treatment.
Needs:
Breanna's family needs immediate help to pay their rent, utilities, food and gas.
---
Message from Hospital Social Worker, 10/23/12:
Breanna Clarke is 16 year old patient with known diagnosis of Nasopharyngeal Sarcoma a life-threatening illness diagnosed April 8, 2012.  Breanna has undergone extensive surgery and intensive chemotherapy in Miami.  She had to travel up to Jacksonville to receive Proton Beam Radiation and some more intensive chemotherapy for two months.  This placed an enormous burden on this family because Breanna's mother is a "single Mom" with two other children who had to stay with family in Belle Glade and could only visit Breanna and Mom on weekends which was a 600 mile round trip by car.  During one of these visits their home in Belle Glade was broken into and everything of value was taken including the nutritional supplements they had for Breanna. Given the break in and the shooting next door that also occurred that same weekend, Breanna's mom decided to move from the neighborhood fearing for the safety of her children.  Breanna is now in Jacksonville and they are settling into their new apartment.  Breanna will still need to travel back and forth to Miami for follow-up.
Needless to say, this has been a very difficult for this single mom who already is struggling.  Any assistance you can offer this family for rent, food, utilities and gas would be greatly appreciated.
Michelle O'Boyle, RN, CPON, Pediatric Oncology Patient Care Navigator, T: 561-371-1298
---
Plea from Mother, 11/09/12:
I am writing this urgent request because I'm in need of financial assistance such as rent, food, utilities and gas.  I'm not employed at this time.  Breanna is still under doctor's care which means I must take her back and forth to doctor's appointment two to three times every week.  I really appreciate JJCCF for their assistance and concerns about Breanna and our family really appreciates all of the help you've given us. Thanks for letting us know that we are not alone in this situation.  Thank you for caring.
Brenda Clarke
Testimonial from Mother, 08/08/12:
My daughter Breanna was diagnosed with a cancer known as Nasopharyngeal Carcinoma (malignant tumor behind the nose) on April 9, 2012.  It all began when Breanna started complaining about pain in the back of her mouth. She also could not open her mouth wide.
Everyday Breanna was complaining about the pain and I personally thought it was her wisdom teeth arising so I made her a dentist appointment. Before her dentist appointment Breanna continued to complain about the pain. When we visited the dentist, he told us Breanna had a "locked jaw" and to come back in a couple of weeks.  He also told Breanna to try to exercise her mouth.
Breanna began to lose weight fast because she could not open her mouth. A few days passed and she began to get nose bleeds two to three times a week. So I rushed her to the ER.  The ER said there is nothing they could do but that I should make her an appointment with her primary doctor (Dr. Abu).
When we visited Dr. Abu, she said that she was very concerned about Breanna no being able to open her mouth wide. Dr. Abu gave us a number to make an appointment with an ENT doctor (Dr. Kay).  When we visited Dr. Kay he told us to get a CT scan and to come back when the scan pictures are available.
When the scan came back, the doctors told me the worst news I have ever heard, "Breanna has a tumor the size of a tennis ball growing between her nose and her skull!"  The doctor then said that it looked like cancer but he could not be sure so he wanted to get a second ENT doctor's opinion.
Dr. Kay worked very hard to quickly get Breanna an appointment in Miami (more than 90 miles from my home in Belle Glade) for the second opinion.  The ENT doctors in Miami used a small camera to look up Breanna's nose.  They could see the tumor and immediately decided they wanted to get a biopsy to determine what it was.  When the day came for the doctors to get the biopsy, the doctor pulled me aside and told me that Breanna would have to cut an opening in her neck and put in a trachea to give her oxygen.  I had only one hour to decide if I wanted my baby to get the trachea.
I made the decision for Breanna to get the trachea.  The surgery lasted two long hours.  When they were finally brought my baby out of surgery the way I saw her was very disturbing.  Breanna had a tract in her neck and blood was coming from her nose, I broke down in tears and tried my hardest to not let her see me cry but could not stop crying. It hurt me so much to see my baby like that.  She tried to speak to me but no words came out and at this point.  At this point I did not know what to do.
I walked away outside the room and downstairs, I just could not see my child like that. I knew that I had to be strong for my baby so I prayed to my father up above to give me strength for my baby.  When I finally got myself together, I went back upstairs to the room. Breanna open her eyes and looked at me with a faint smile.
A few days after the surgery, Breanna is feeling better and the doctor tells us it will take about two more weeks before the test results will come back and that he was going to let Breanna go home in a couple of days.
On Saturday evening April 8, 2012, we expected to go home from the hospital the next day on Sunday but did not.  The doctor pulled me outside Breanna's hospital room and the look on his face troubled me.  He asked me to sit down and shared the news that would forever change our lives … "The tumor was in fact Cancer!" I looked at him and nervously asked "Are you sure?!"  He then explained "Ms. Clarke the cancer Breanna has is very uncommon among kids, it's called Nasopharyngeal Carcinoma."  I was shocked and just stared in disbelief and then began to cry.  After a few moments, he asked if he could go in and tell Breanna and I said no. Breanna was so happy that evening about going home the next day and this was the first time in a long time that she had been smiling so I told the doctor "
Let's please wait until the morning."
The next morning, the doctor walked in and sat on the side of Breanna's bed and broke the news to her. Breanna just stared at him with tears in her eyes.  The room was silent for a long time and then she mumbled "when can I go home?"  The doctor told her she could not that we need to get started on chemotherapy and get you a feeding tube.  She began crying and replied "I knew I had cancer, I looked up my symptoms on the internet."
Breanna got her port and started chemotherapy the same day she learned she had cancer, the same day we were supposed to leave the hospital.  The next day she began opening her mouth wider and more easily breathing out of both of her nostrils which made her happy.  Two days later the doctors told us that Breanna would need radiation treatment to kill the cancer cells.  This same day Breanna got a feeding tube. The next day Breanna was able to go home and while she was happy about going home she knew that she would have to return every three weeks to do the chemotherapy again.  Since then Breanna has kept a smile and happy spirit.
We are now in Jacksonville doing special radiation treatment.  It's very hard because Breanna misses home very much. She is doing just fine with the treatment, always trying to smile.  I have many people come to me and say "OMG!  She has such and great spirit and is very brave!"  She is ready to start school and be with her classmates.  We are very blessed to have a loving and supportive family.
The Jessica June Children's Cancer Foundation (JJCCF) has helped us in so many ways.  Most importantly, we are able to get to and from Breanna's radiation appointments.  We are so blessed with the help from JJCCF because it has also given us the gift of "family time." JJCCF helps parents like myself with their emergency financial problems.  I feel the foundation is a great organization.  I would like the donors to know that I appreciate them so much and that they should continue to support this great cause because JJCCF is helping the community in so many ways. I want to thank JJCCF so much for everything!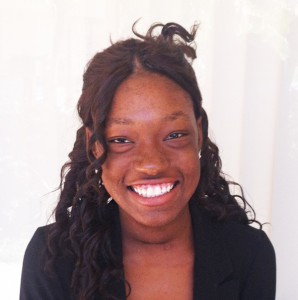 Breanna