Advocacy Program: Children Urgent Needs
Single Mother of 4 Children Is Homeless After Son's Transplant 
JJCCF is receiving tax-deductible donations in honor of Tristin. 100% of your donation is allocated to assist Tristin and his immediate family with their basic human necessities. JJCCF does not charge for its services and does not take a percentage of funds raised.
Online:
Donate indicate dedication / in honor of Tristin

Mail:
Check payable to "JJCCF". Add to memo: Tristin
Address:
Jessica June Children's Cancer Foundation
1 Las Olas Circle, Suite 209
Ft. Lauderdale, FL 33316
---
Story:
Tristin, 10-year-old, Nicklaus Children's Hospital
In 2016, Tristin's cancer relapsed and required chemotherapy and a bone marrow transplant to save his life. His younger brother was a perfect match and the transplant was a success. Mom had to stop working to care for Tristin and his siblings during this time. Her plans to go back to work were dashed when at 9 months pregnant, she suffered a bad fall requiring therapy and possibly surgery. Now expecting mother and four children (ages range from 5 months to 10 years old), including Tristin are homeless. After exhausting all possibilities for support, the family is hoping caring souls will help them get back into a safe, clean and stable home.
Needs:
Tristin and his family need immediate help to pay for housing, food, clothing,  gas and transportation.
---
Message from Hospital Social Worker, 4/18/17:
Dear Ms. Muvdi:
I write this letter to request admittance into JJCCF's Advocacy program for Tristin Calkins. As per Tristin Calkins' mother, family are currently facing financial difficulties and will benefit from your services.
Best Regards,
Jennifer Lanzas, MSW
Nicklaus Children's Hospital
Miami Children's Health System
3100 SW 62nd Avenue
Miami, FL 33155
305-632-5387

Click on the PDF icon to view original letter from the Hospital Social Worker
---
Plea from Mother, 4/19/17:
My name is Lindsay and I am a single mother of 4 beautiful children. My world turned upside down for the second time when my oldest son Tristin relapsed in January 2016. He went undergo chemotherapy again and our only other option was for a bone marrow transplant. Luckily his younger brother Bentley was a perfect match. We then made the decision to make the move closer to Miami children's so we could be closer to the hospital. As a single parent I had to stop working to be with Tristin as much as possible, as well as my other children and I was currently pregnant at the time. In July 2016 Tristin started the process for transplant. His brother went in and donated his bone marrow for his brother. At that point it was a waiting game to see how Tristin's body would accept his brother's bone marrow. Finally we got word that Tristin's body was accepting it and we would get to go home after 6 weeks in the hospital. But being at home was very overwhelming because Tristin was still very restricted. After a few months at home and his body accepting the transplant he was able to return to school part time. Soon after returning to school we would find ourselves in a position where our family would lose our home due to myself not being able to work as I suffered a horrible slip and fall where I broke my knee cap while 9 months pregnant with my youngest son and had to be induced. So my plans to go back to work after Tristin returned to school and my youngest was born had to be put on hold as I am currently undergoing therapy and possibly will need surgery in the next few weeks. As a mother who has gone through having a child with cancer twice I did not ask for much help because I thought I could do it on my own. Now I am completely out of options and need to get my family back on track in a stable home and vehicle to get the children and myself back and forth to appointments, school, grocery store, etc. Any donations will go to help our family find a place we can finally call home as we are staying with friends and hotels when we have the funds. A reliable vehicle as we don't currently have one, gas, clothes and food for our family. I don't have a big support system or much help so I am relying on help from foundations to help our family get through this temporary setback. I know in my heart we can get through this time. As a mother you are supposed to protect your children and do everything you can for them. Watching my child go through cancer 2 times and beat it was one of the hardest things I've ever had to do. Now that Tristin's is doing amazing and 100% cancer free He knows nothing can stop him. We would greatly appreciate any help.
Thank you and God bless. Lindsay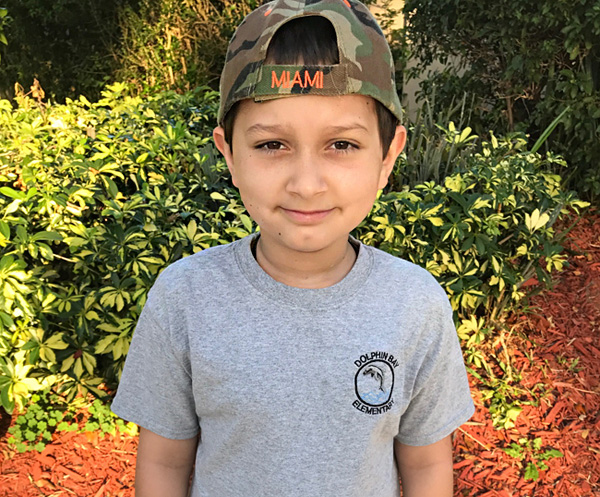 Tristin